This weeks What's the Story? is a very simple one, a photo from earlier this week taken on a walk. Joss has just started to look up when we're out and about, looking for stars, aeroplanes and clouds. Mr B and I love this walk that we do, I've often blogged about it. We like to spot things we haven't seen before, seasonal changes and of course patterns in the clouds!
When I was younger my parents used to bemoan the fact that we kids weren't interested in the world around us, now I know that comes with age!
So what do you see in this photo?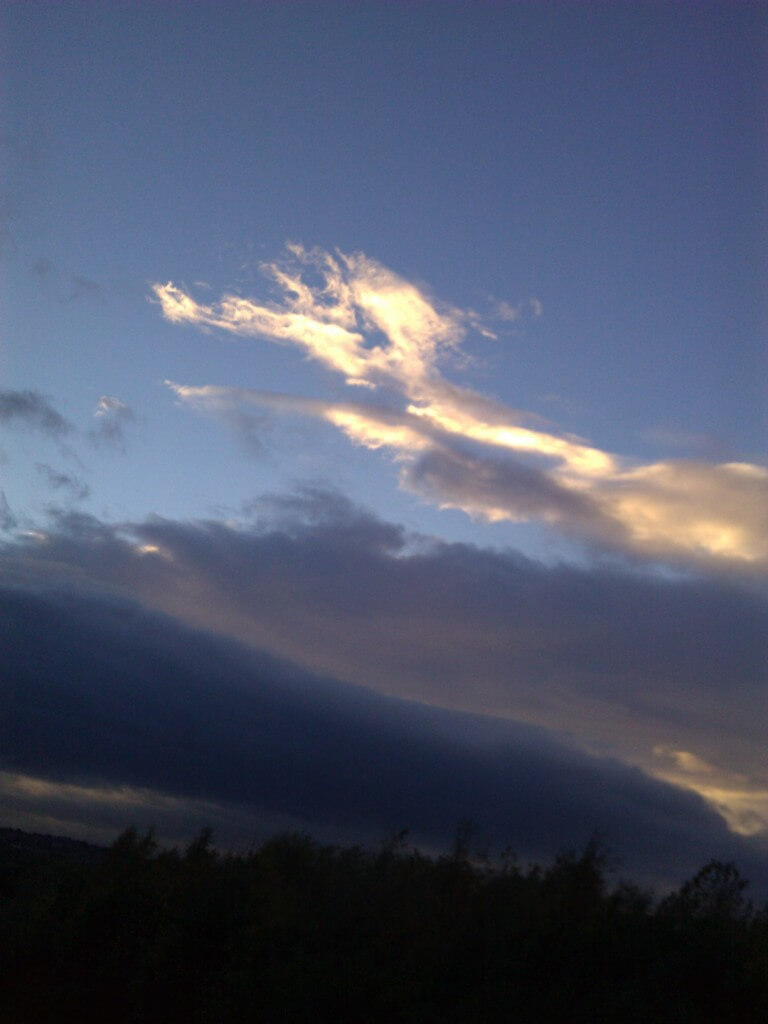 At first I pointed it out because I saw an elephant, but once Mr B had spotted the crocodile I saw it more clearly too, snap snap!