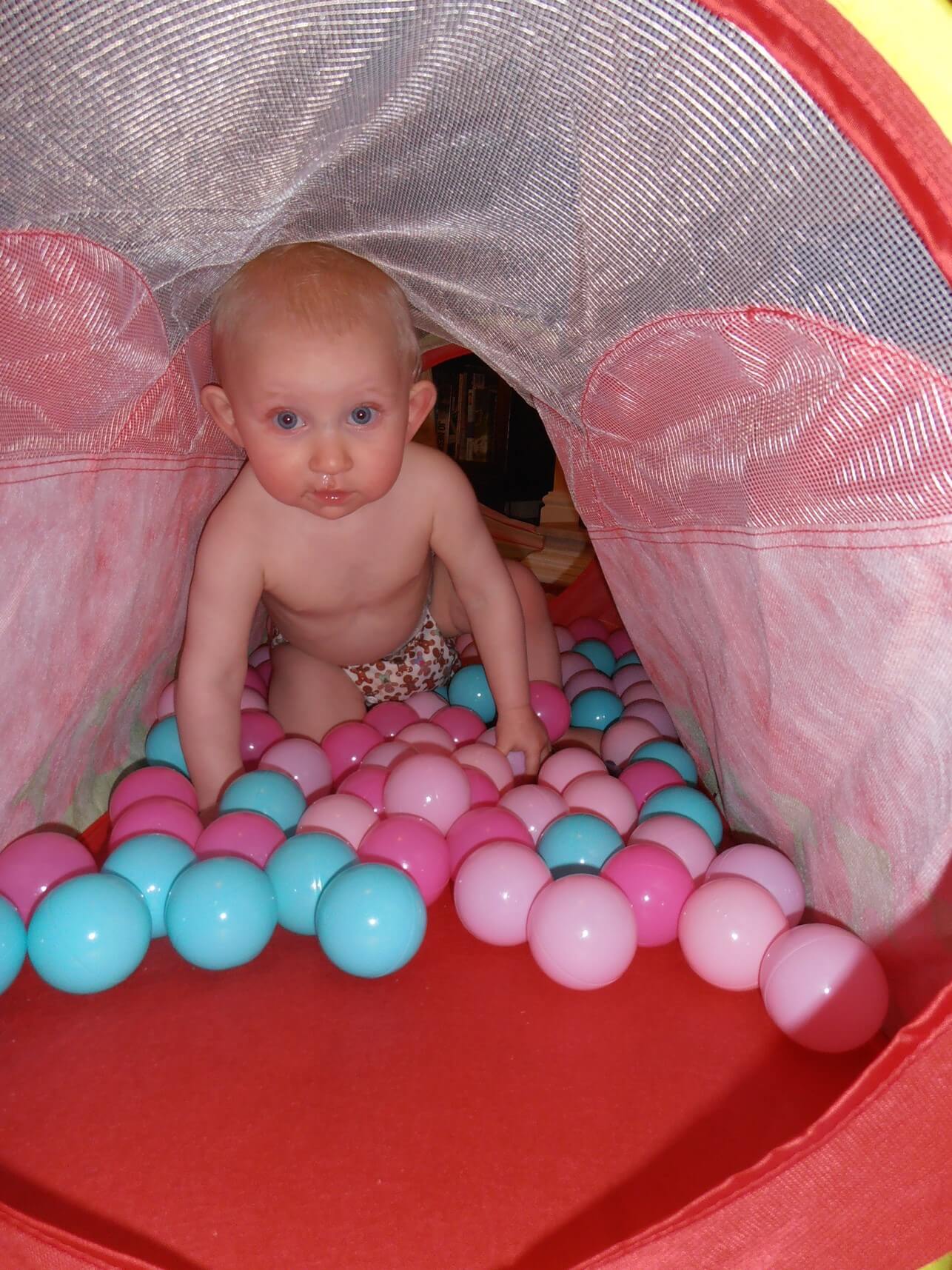 …aren't they just! JD doesn't like our parent facing pram and demonstrated this by trying to jump out on a zebra crossing, my poor nerves were shot to pieces! I need to get a pushchair urgently so she can see more! It doesn't help that she's so big that people look in the pram expecting to see a newborn and cheeky girl pops her face out and raspberries them!
In order to tame her at home we invested the princely sum of £10 in a popup tunnel and 100 balls, hours of fun for her, ours of clean up chasing small balls out from under the sofa for me and daddy!
I thought I'd update on work life today, I've a 6 month contract extention which is a huge relief and actually working life is going well despite my worries! Its brought a nice balance actually, toddlers and quite trying some days and it's good to use my brain for something a bit different too, makes for a better rounded mama and I have a bit more energy for chasing her round too! Still the toothless wonder at 14m, will this be the month we get a first tooth?
I'm launching a giveaway later this week in my role as a Munchkin Mummy reviewer, see you then!