At school I loved a rainy playtime, stuff came out of the cupboard that you only got to see on a rainy day, the novelty factor was high!
I started a craft box for those days when Joss and I needed a distraction.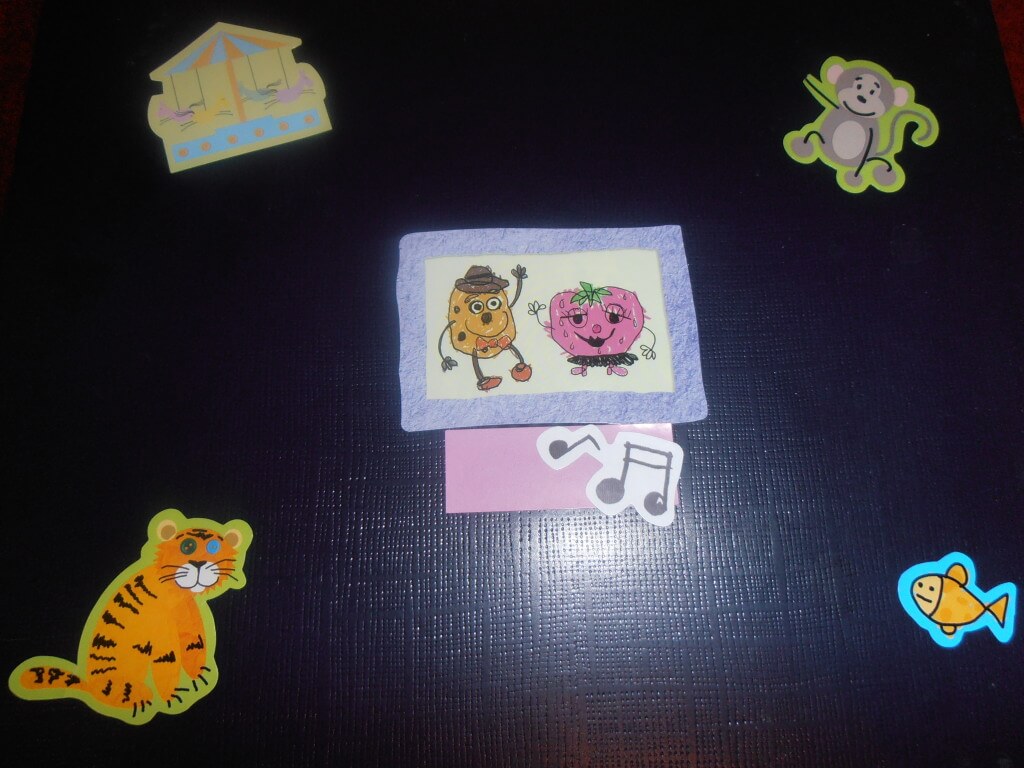 It's something new and different from the usual or for grouchy days where something she hasn't seen for a while takes her interest and calms her. Teething days can be especially tough as she seemingly goes from one dangerous activity to another because she feels frustrated! On days like that I find it hard to concentrate so I have stuck a list in the box lid with ideas for messy play: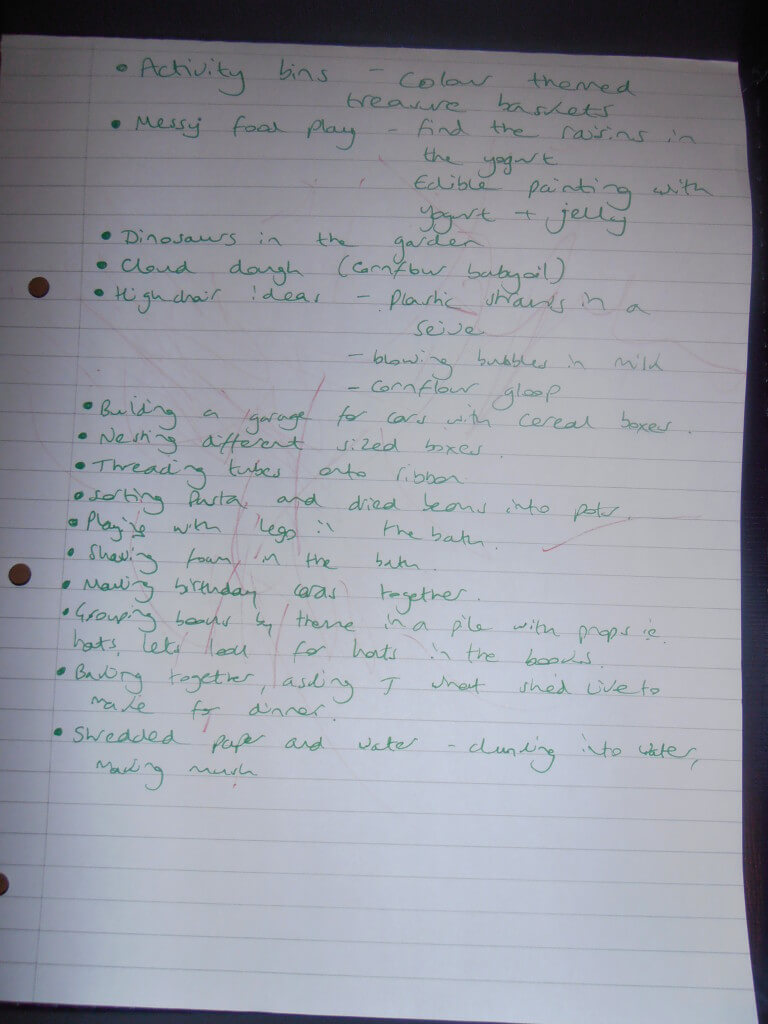 It includes the ingredients for playdough and mentally prompts me to remember something I read a while back, that children are the opposite of gremlins and find water calming so if she starts to get a bit 'gremliny' there are some bath activities on there too!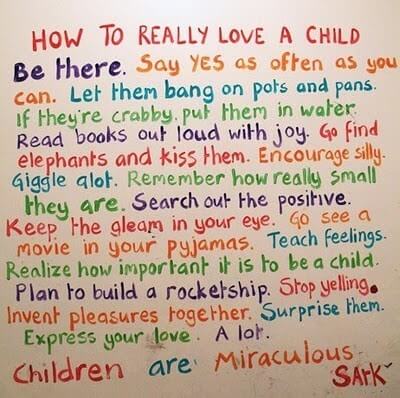 Anyway, what's in the box?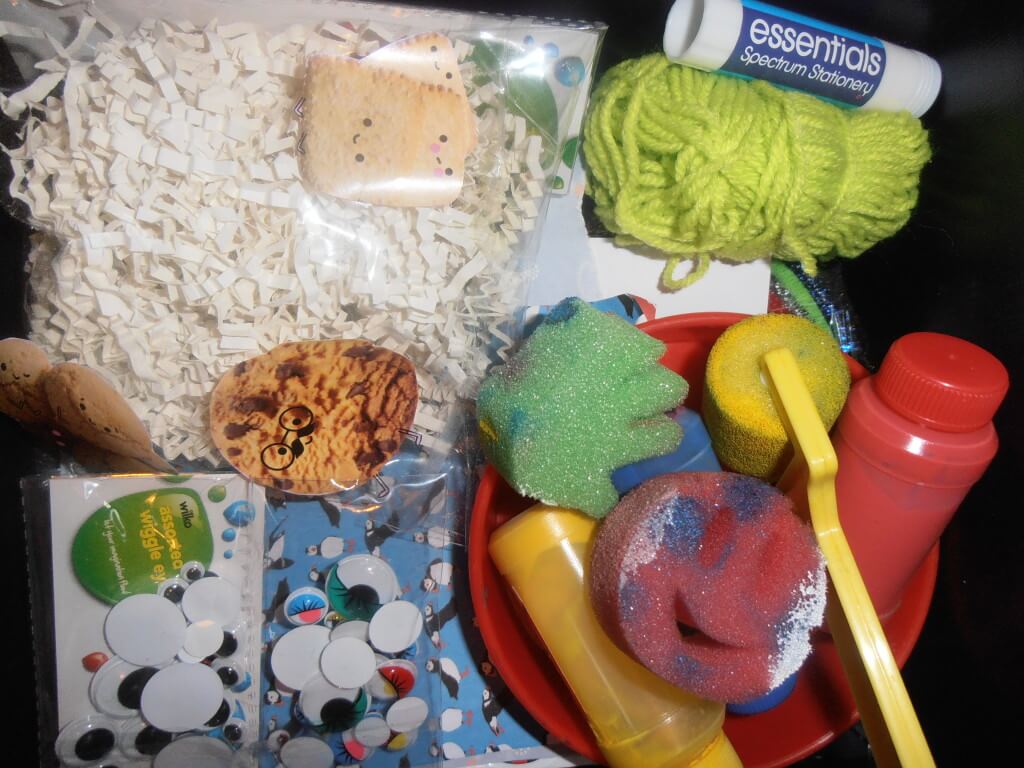 I buy the contents from charity shops, discount stores and supermarkets, if you'd like to stock your own here's our rundown of the things we like:
Felt pens, pencils and crayons
Pipe cleaners
Pom poms
Tongs and small pots for picking up pom poms and sorting
Googly eyes
Nice pieces of scrap papers
Blank card
Glitter
Shredded paper
Sponges and paint rollers
Paint
Stickers
And what we currently have: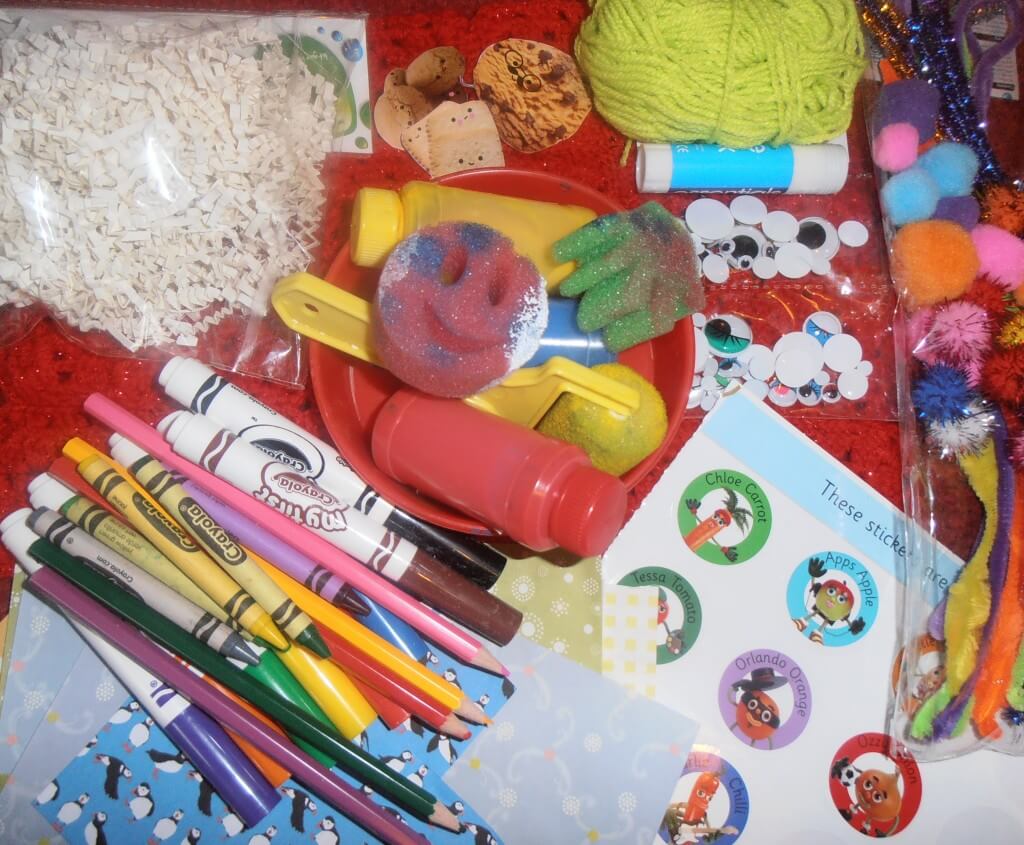 We've been doing a lot of painting recently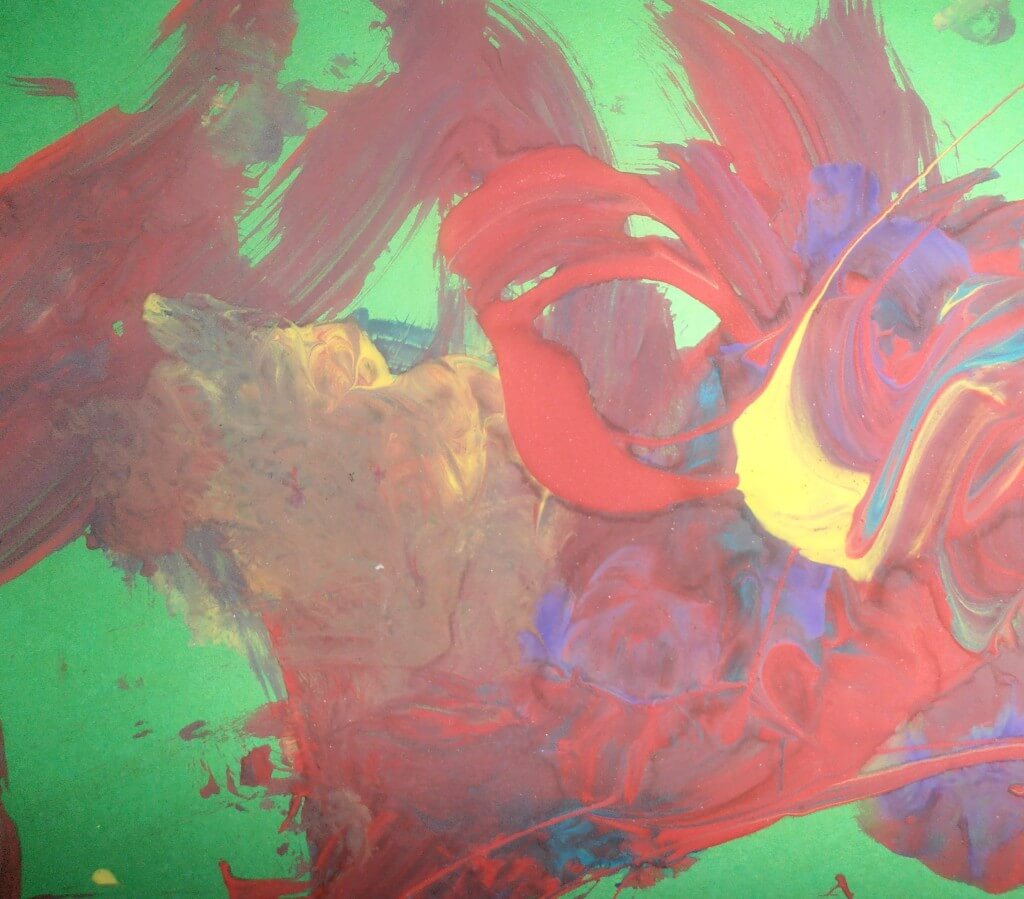 But we've also been exploring, mainly pom poms and pipe cleaners at the moment, pipecleaners pushed in the holes of a colander are a big favourite, as is picking up and sorting pom poms with tongs!
What's in your rainy/grouchy day activity box?