My craft space is coming along nicely and I was telling a friend about it this week, she said she's always wanted to do something crafty but doesn't know where to get started. I thought I'd blog about how I fit crafty activities into my daily life, something I managed to do with a newborn, whilst studying and now whilst working and parenting, as it's important to me to do something that I find relaxing, productive, fun and that brings some colour into my life!
1) Start with a small project
You can dip into a small project over short periods of time, nap times are great for small projects as you are also closer to a sense of satisfaction at having finished something! This felt baby mobile was the first thing I made after I had Joss, it gave me a small sense of purpose during nap times when I didn't want to sleep and occupied my mind which I sometimes needed when I was feeling anxious as a new mother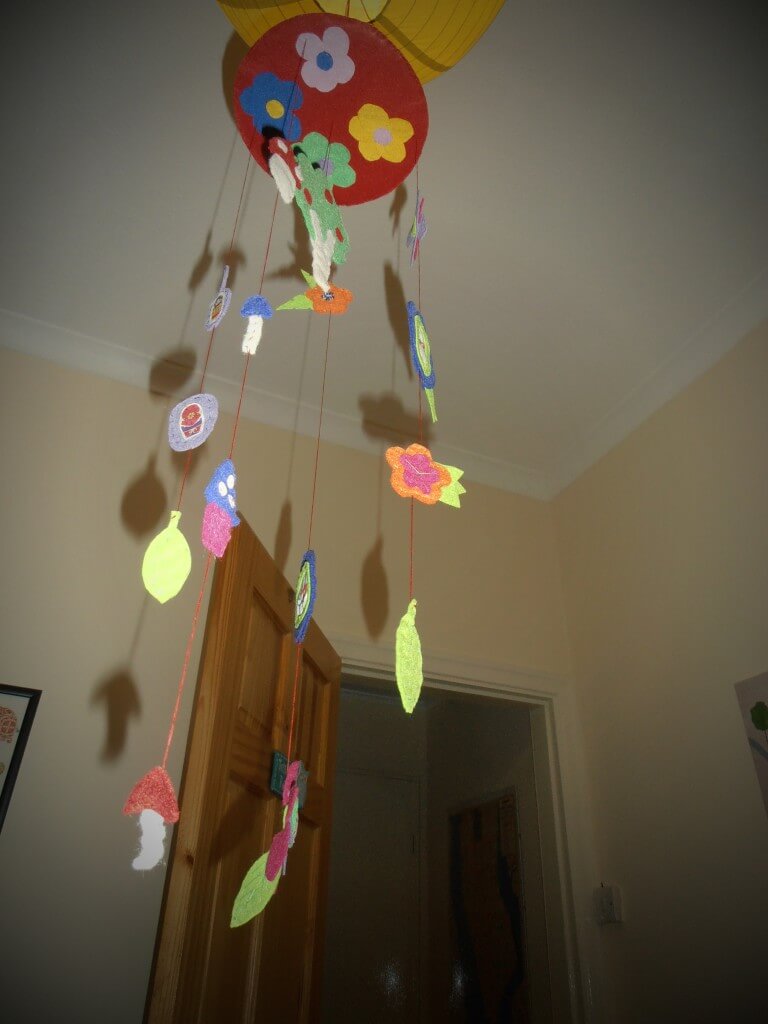 2) Wrap it up
Package up your project in a zip lock bag so you can quickly pop back to it, I sometimes have a couple of bags on the go and take one to work to spend time on over my lunch breaks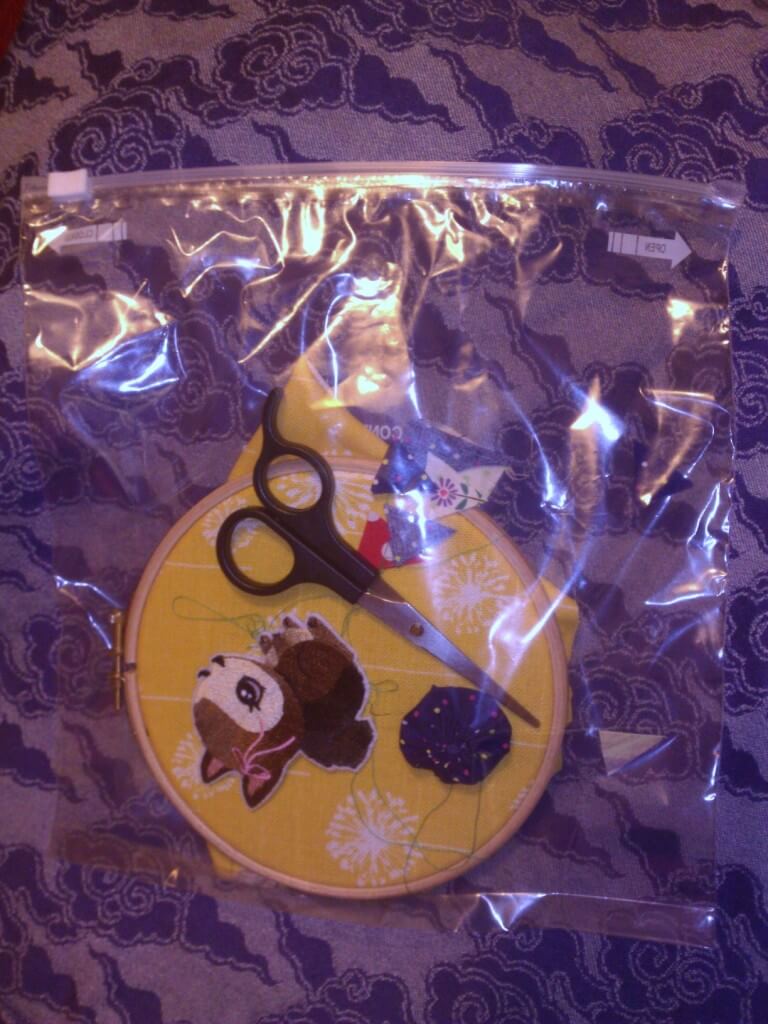 3) Re-use and save
Try to use what you have at your disposal, you don't need to spend as lot to find a cathartic hobby! Take these greetings cards I blogged about last week, made from recycled wrapping paper I didn't need a lot to make something special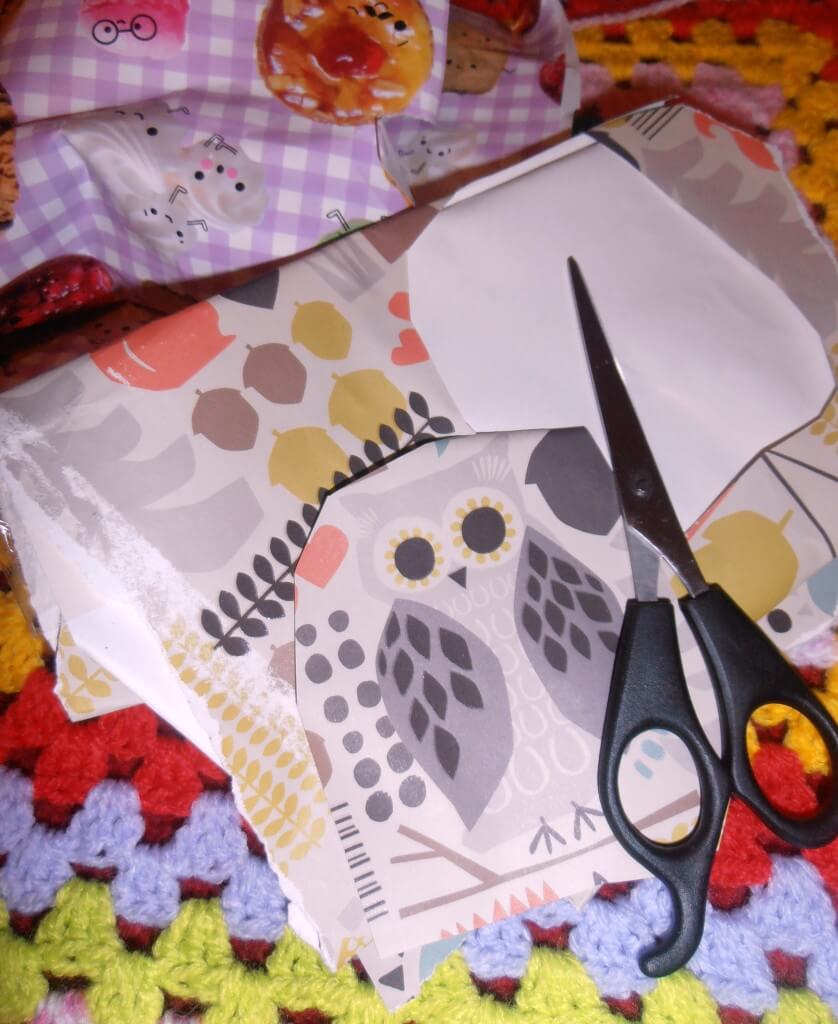 4) Take to a book
Look at craft literature, magazines are great, they often come with a project inside, like this month's Homemaker. I made this cushion using materials that came with the magazine, Joss loves it, I got loads of inspiration from the book and learned a new skill, soft toy making! Better still, visit your local library, many have a craft section and with a photocopier on site to copy and enlarge any patterns you may find a gem!
5) Try to make a little time every day
You'd be surprised how a small project works up pretty quickly with even just ten to fifteen minutes a day, and by how relaxing picking up a project can be! This is a longer term work in progress of mine, the crochet blanket in the background, so far I've put about three hours in over many days, it's so colourful it's a joy to return to after a busy afternoon with Joss!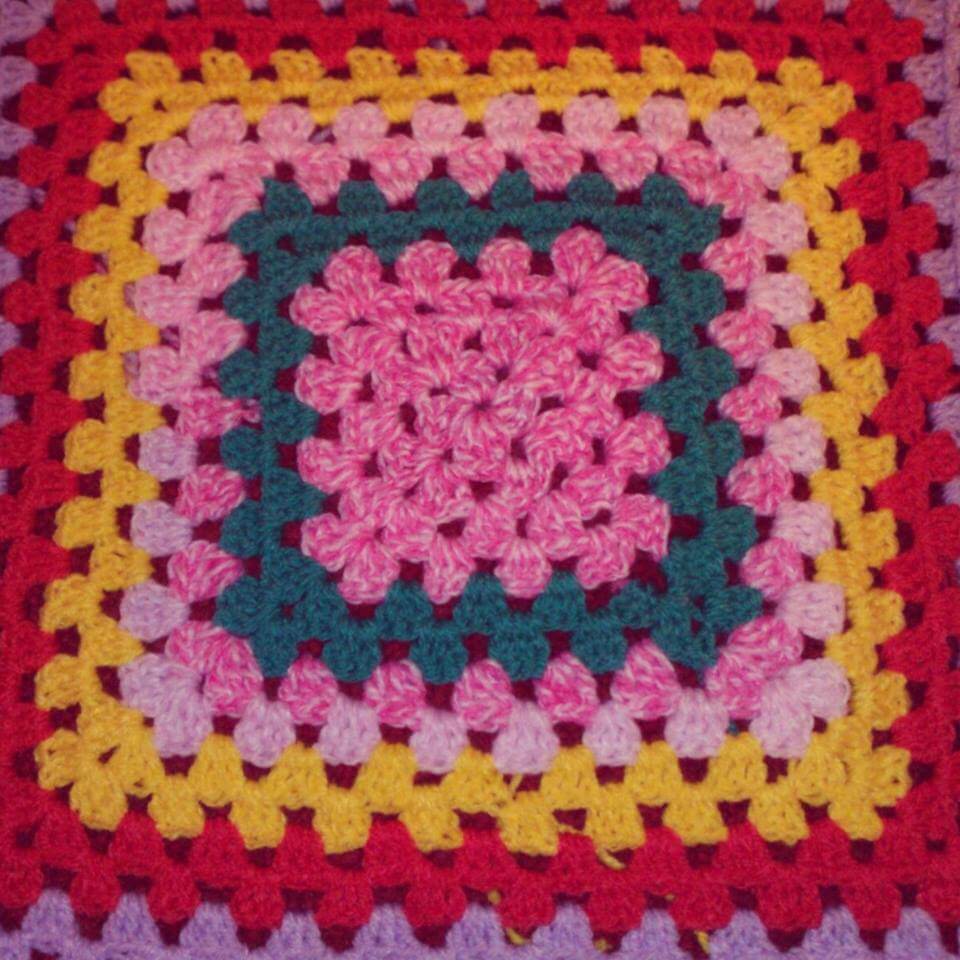 What craft would you like to try and why? Or if you're yet to dip your toe in the water what's stopping you?