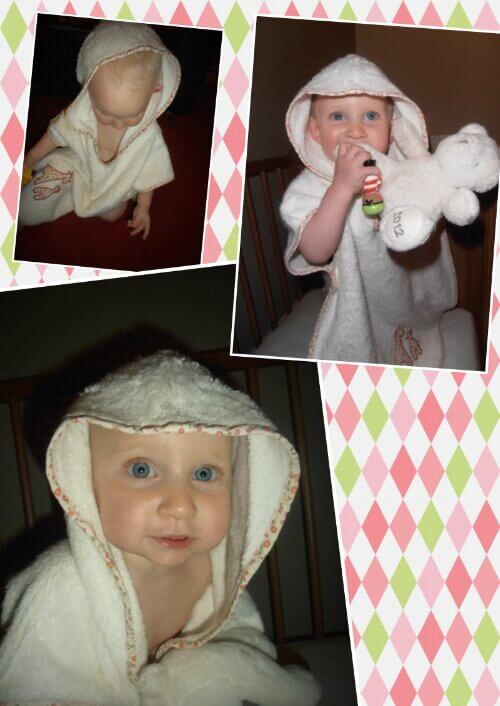 Joss has been standing in the bathroom asking for 'bapf' lately, she loves bathtime and I'm so pleased she enjoys it as its a lovely time to spend together especially if I've been out to work for the day. This week the Cuddledry Poncho I ordered arrived, two sweet little giraffes appliquéd on a soft white bath poncho.
The cotton bamboo blend makes it super soft and absorbent and as you can see Joss likes to extend playtime post-bath so its a good way for her to get some nappy free time and keep warm too! I like the flowered edging, it is a lovely quality towel and the perfect step up from the Cuddledry apron for an exploring toddler!
If you'd like one for your little explorers check out Cuddledry by following my Cuddledry Super Bloggers button on the right side of my blog!