Thomas & Friends fans are on track for a bumper treat with the release of the Complete Series 16 DVD and Trouble on the Tracks! We were lucky to get a sneak peak of both ahead of their release date – lucky Joss!
In Trouble on the Tracks the troublesome trucks delight in causing problems for Thomas, as Annie, Clarabel and Toad encounter unexpected high-speed adventures.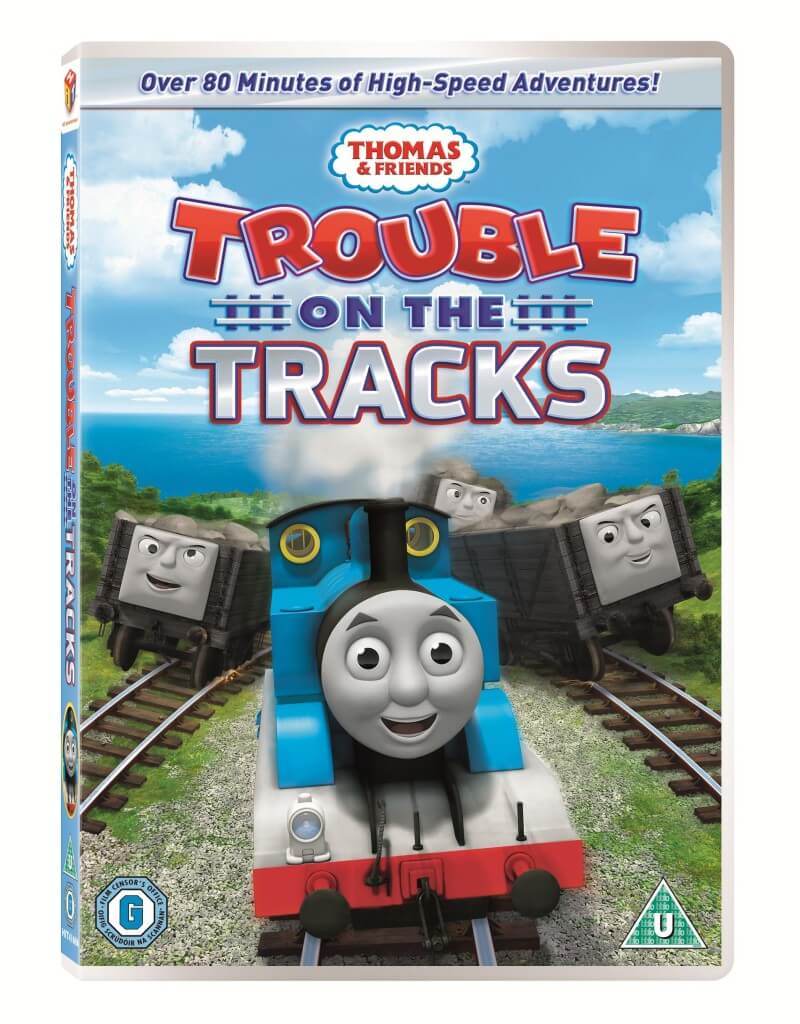 Oily Diesel gives Paxton a fright, while Salty's spooky story has the engines running scared. James runs into trouble with some slip coaches and Percy ends up frightened and alone in an old mine, there's plot twists and turns aplenty in this 70 minute feature length adventure!

Joss loves brake van Toad with his good manners, he's a real gent, so seeing him in this feature length film was a real treat! – out on 20th April
Then Thomas and his friends return in Series 16; all 20 episodes on DVD together for the first time ever with around 200 minutes of fun! Sodor is filled with the sound of music when a famous composer visits the island. Thomas becomes a scarecrow for the day, Percy falls foul of one of Salty's tall tales and Charlie combines his love for snow and jokes.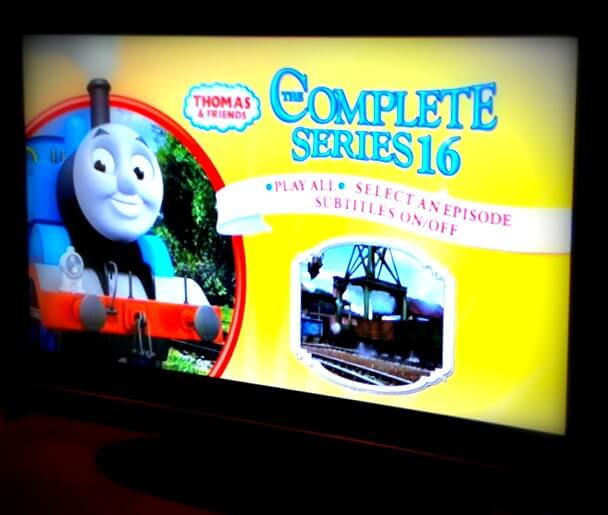 The engines welcome Stafford to Sodor, celebrate The Fat Controller's birthday and, when a photographer visits the island, Thomas aims to appear in as many photos as possible!

Joss' favourite episode is Welcome Stafford; when Spencer is given the special job of taking new electric shunting engine Stafford around the Island of Sodor, but he refuses to listen to warning about Stafford's battery – exciting stuff for a three year old! – out on 25th May
Disclaimer: We were sent both DVDs for review purposes all views are my own