We married in 2011 and had our reception in Saltwell Park; what a treat to see the Park in a different light this week; Joss and I went with friends to see Enchanted Parks – now in its eigth year but the first I've seen the Park is transformed through visual arts, performance, installation and interactive works; sprites, fairies, lights and a gorgeous apothecary set up under a tree, this was a gorgeous night, truly enchanting!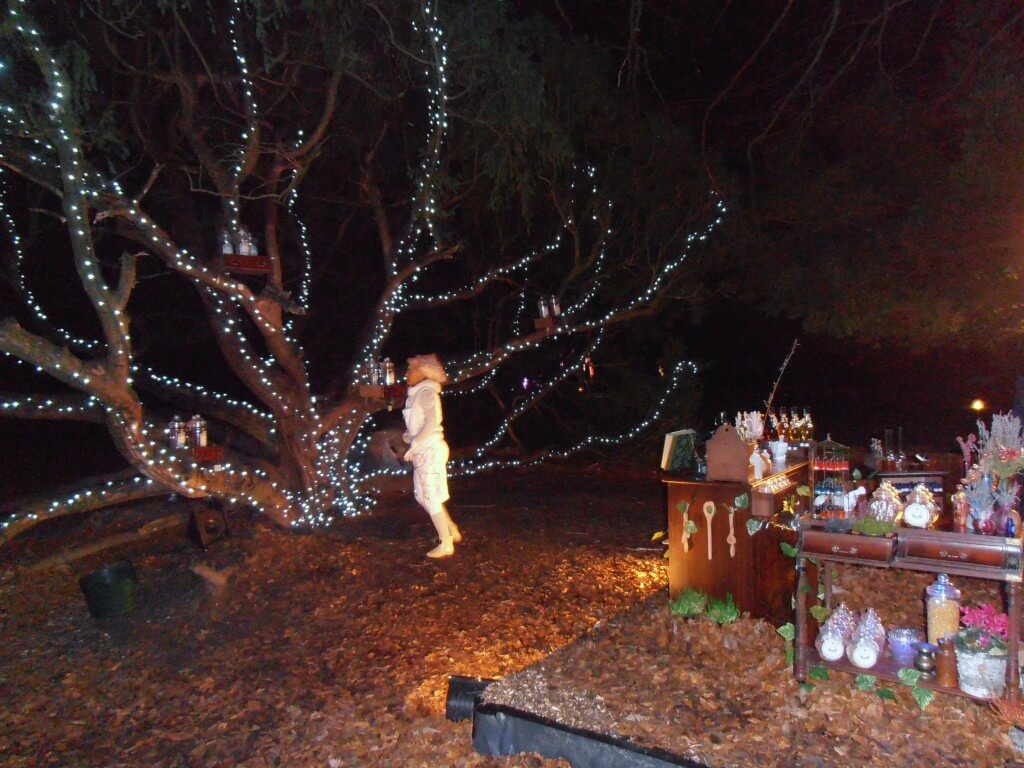 I enjoyed all of it and the artists involved were so innovative that I wished I could have taken more in, difficult with a toddler, but my favourite was the fragrant flower flame, seeing the rose garden where we had our wedding photos taken lit up and the air scented with 'heady euphoria' herbs and incense burned over a flame the idea that the gardeners in the Park feed the fragrant fires through winter to keep the flowers smelling sweet was a magical experience and I wish I could have captured that scent.
Now to take Mr B back to share the magic next year!