Mary Mary quite contrary how does your yarden grow?
Well, it's coming along rather nicely!
Three new additions, the old stool came from my bedroom and I gave it a flash or red paint to brighten up this space.
The wooden planter I picked up in Aldi and filled with plants from our local greengrocer so I was pleased to have a couple of bargains this week!
First, a new collage I worked on this week!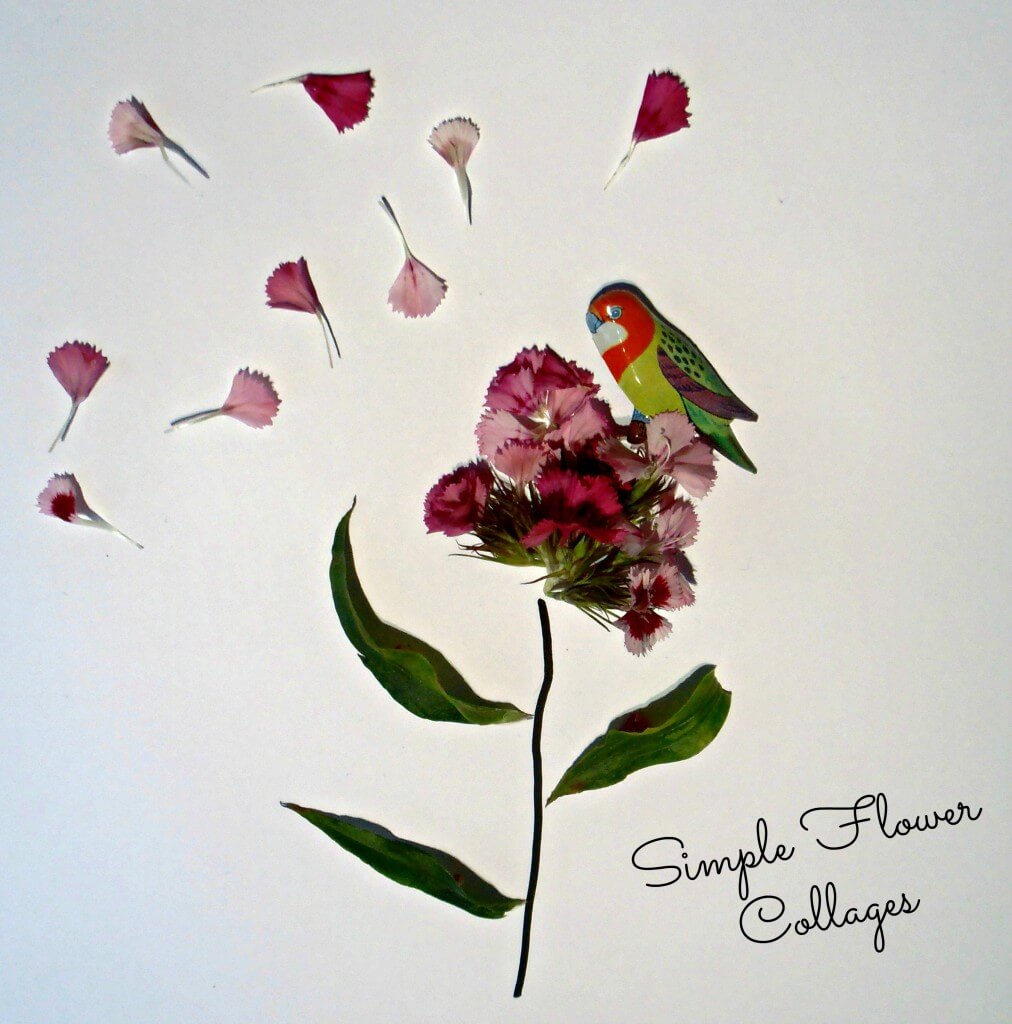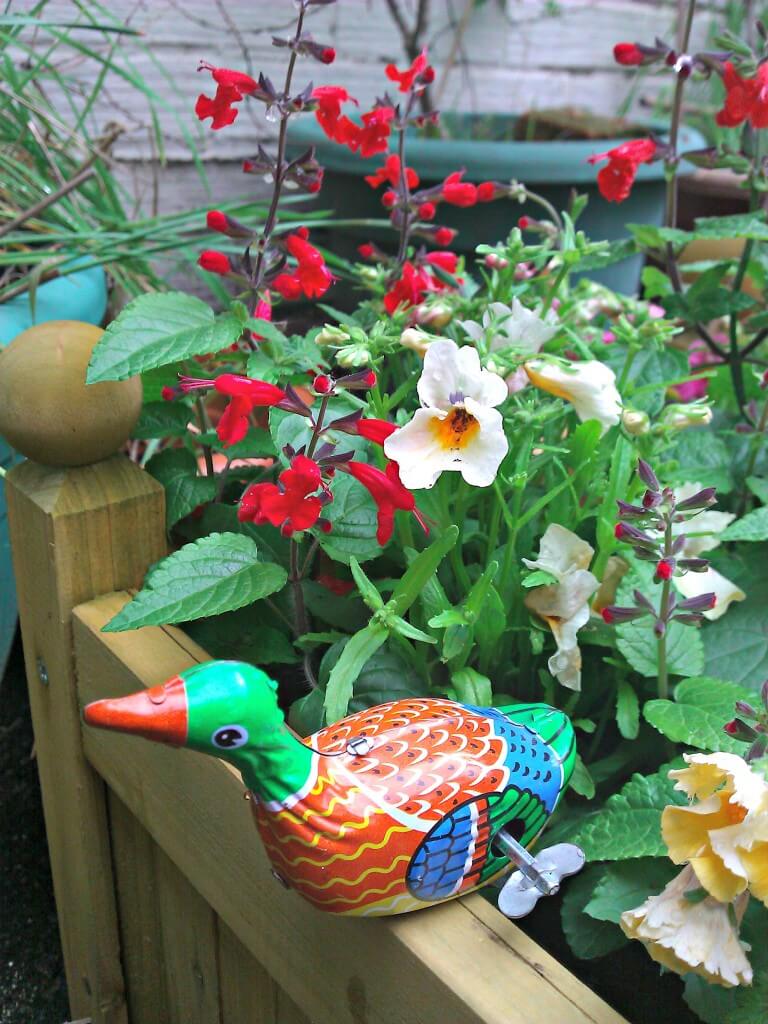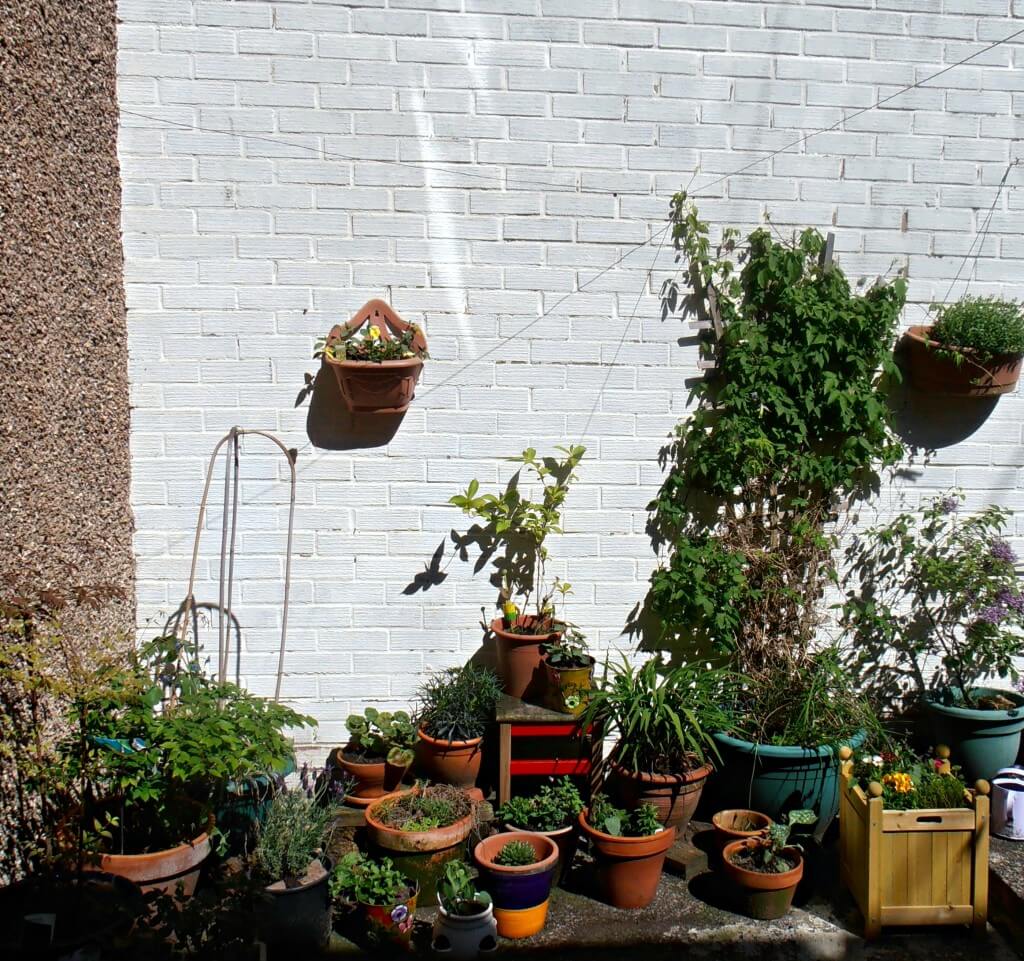 Finally a garden bench finishes this off; I feel like we've achieved the yarden space that we've been working towards, and a place to sit just seemed all the more necessary now Joss wants to play out with her sandpit every day. Daddy and I have a spot to enjoy a cuppa (although as you can see in this last pic someone else quite likes this bench too!) and perhaps the odd glass of wine on the longer summer nights