As you know I'm quite new to blogging but I have seen some brilliant linkies, including the weekly ones I take part in, from Podcast Dove and Ethan's Escapades.
I love the sharing nature of blogging and wanted to get some ideas from other parents about toddler play ideas. We are short of space, on a budget and have a little girl who is very very active. I thought I'd start a toddler play Monday meme and seek my first tagee this week.
So here we go with our three questions:
What's the activity?
How do we do it?
What did your little one enjoy about it?
What's the activity?
We tried a spot of highchair cornflour gloop! We heard about this at our local Children's Centre and thought the highchair could be a good place to contain the gloop til we source a cheap messy play tray!
How do we do it?
Mix two heaped tablespoons of cornflour with water until you have a gloop in a cup, or mix it straight onto the tray like we did for floury then wet fun! Then get your hands in, get little plastic toys in or a cheap paintbrush!
What did your little one enjoy about it?
Joss loved the gloop despite an uncertain start, look at her face! The gloop is so strange it looks wet but feels solid and you can move it around but if you try to scoop it it runs like water through your hands! Hard to describe, you'll have to try it yourself!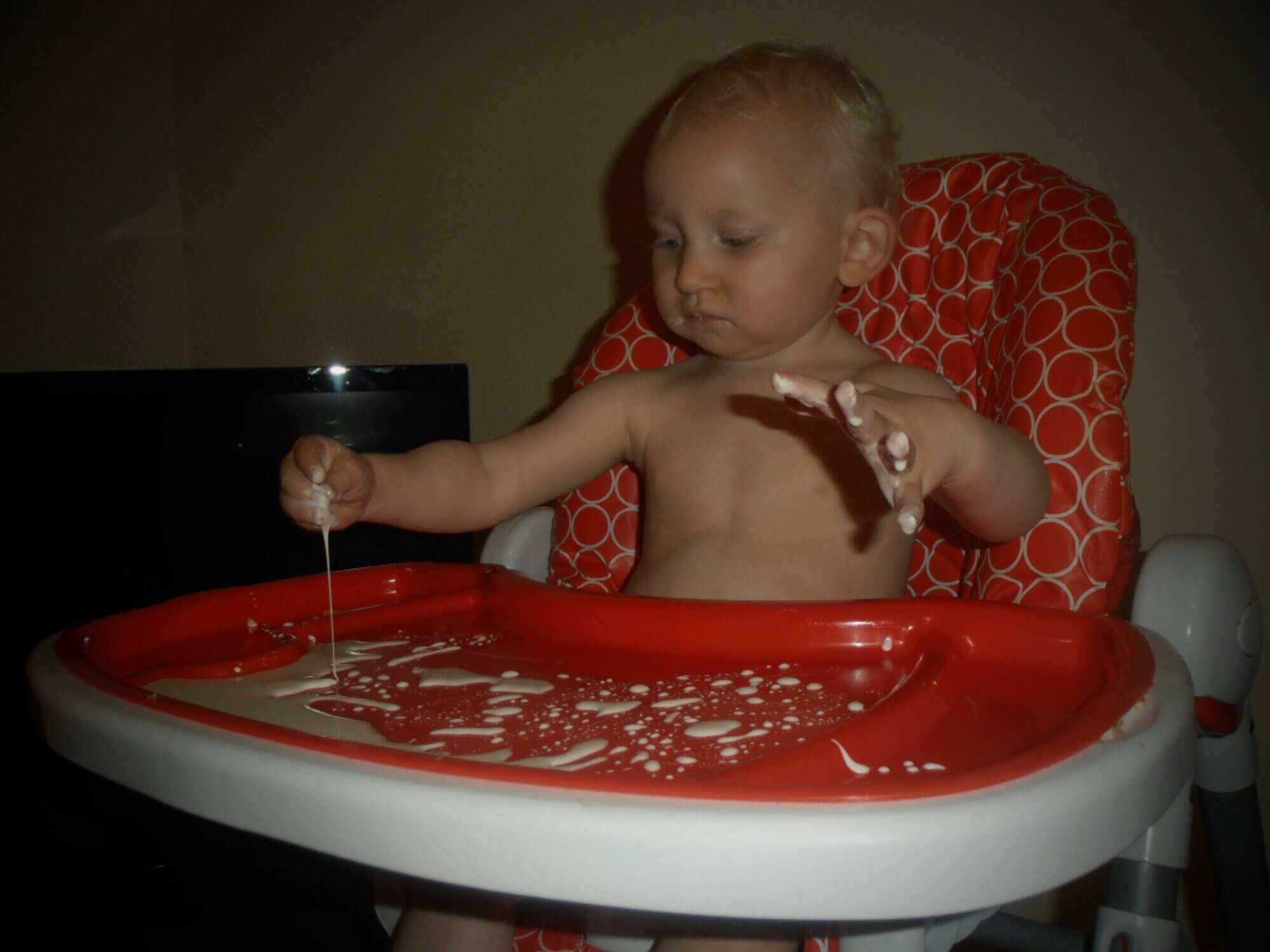 Its pretty easy to clean up but do be aware it could be drain clogging so try to scoop as much as you can into an empty milk carton!
If you'd like to get involved and don't want to wait to be tagged then grab my blog meme button! The next blogger to post next Monday will be In The Playroom – I'm looking forward to seeing what they come up with!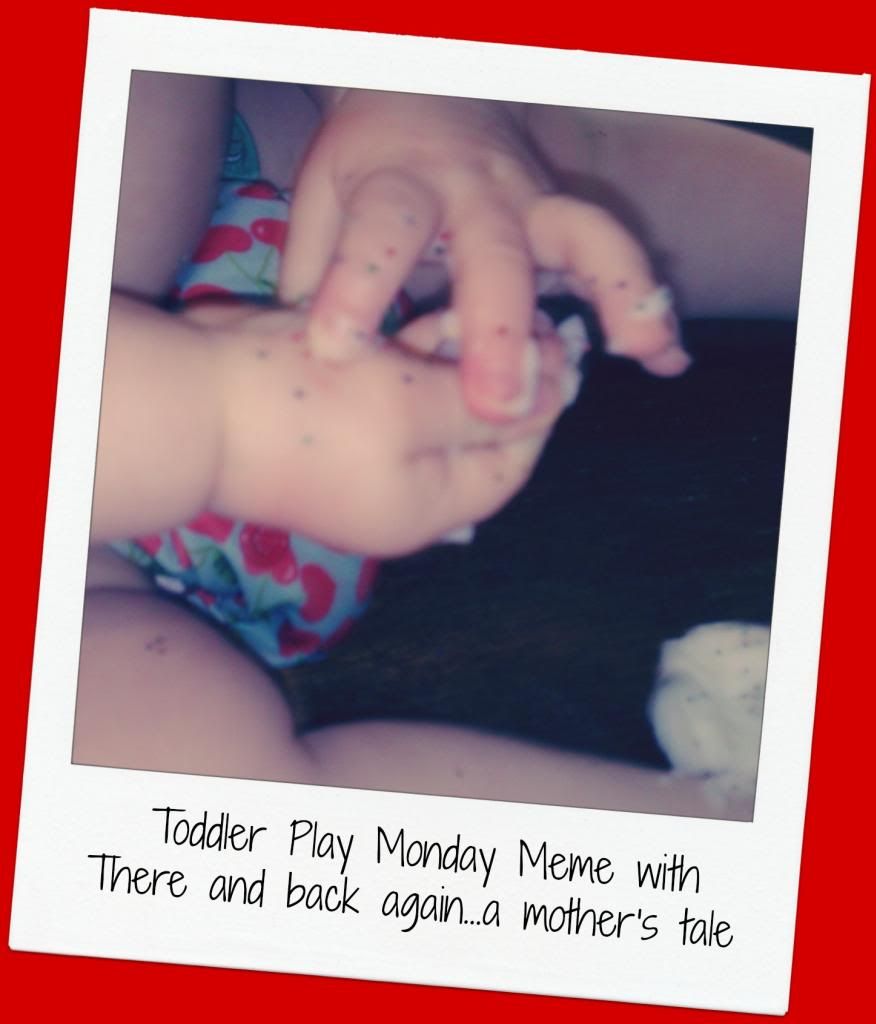 <div align="center"><a href="https://www.headphonescheaponlinestoresale.com" title="there and back"><img src="http://i274.photobucket.com/albums/jj270/tobyct/meme.jpg" alt="there and back" style="border:none;" /></a></div>