Inkly Cards is a mobile app that allows you to send real, printed cards and postcards from your mobile device, but most importantly, they can be customised with your own photos and handwriting, using their patent-pending technology.
You write your message on a normal piece of paper, and the camera in your mobile device magically lifts your writing from the page and places it into the card.
National Stationery Week is focused on handwriting this time, and Inkly were keen to get involved in allowing people to use the technology they know and love but to retain that personal touch of letter writing.
I reviewed the service; I was really happy to find a great range of arty cards ready for my message and selected this for a friend as I know she loves The Great Wave off Kanagawa, indeed we both do as I have it as a print! The card is a great quality print on solid cardstock.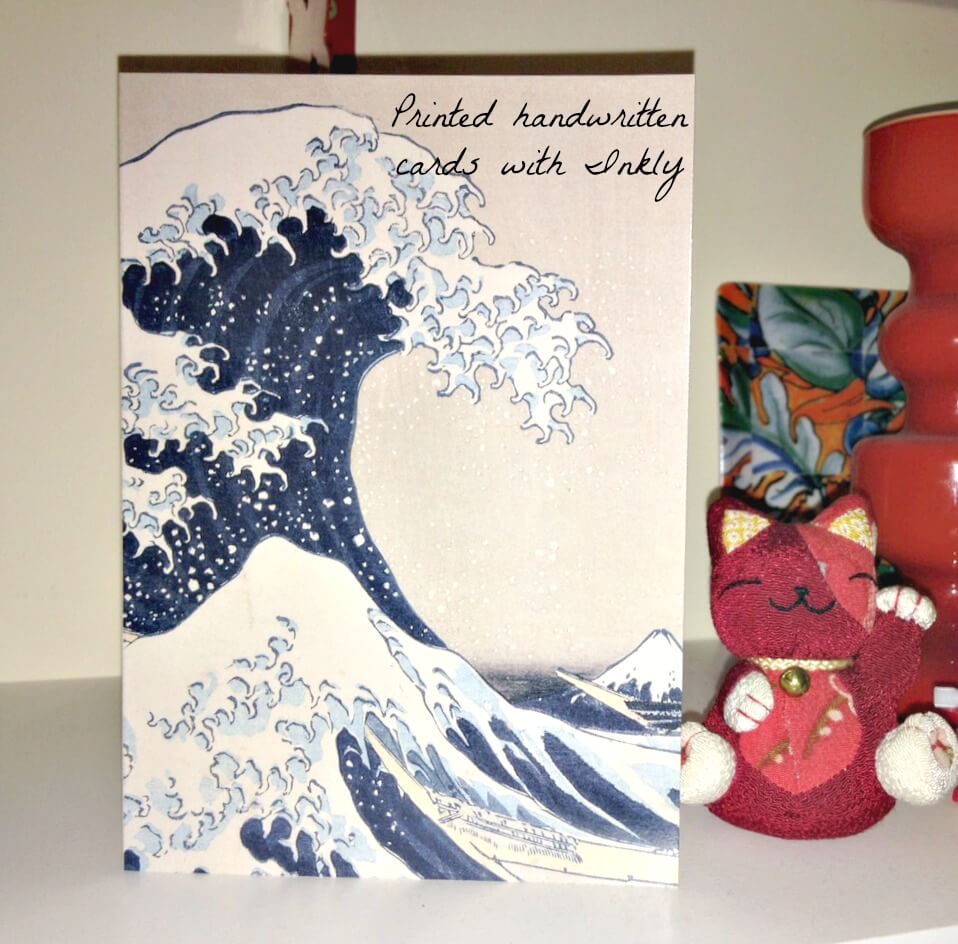 I was really pleased with how easy it was to use the app, I wrote the message, photographed it and Inkly did the rest, I popped this in a fresh envelope as I was reviewing and wanted to see the quality first, but usually you'd just send it straight to your friend or loved one! And here's the handwriting print, perfect!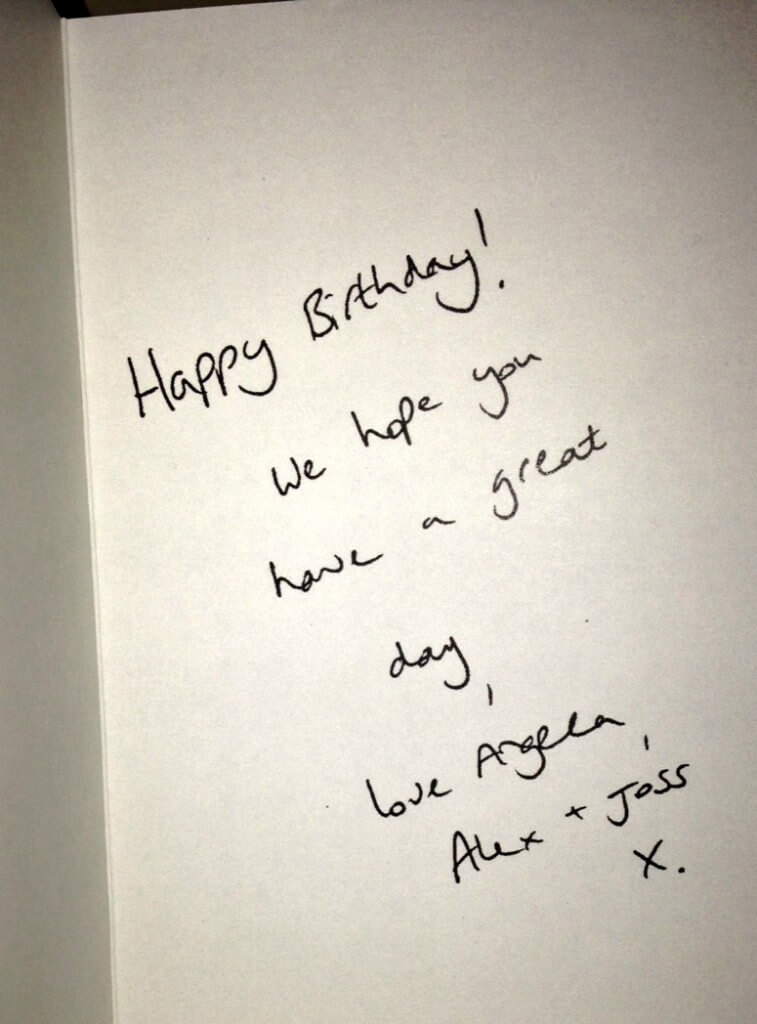 Disclaimer: We reviewed the Inkly app and received one free card, all views are my own