Last weekend I made like a tourist and took J on an open top bus tour of our own fair city. There's a lot to be said for taking the time to remember what you love about your surroundings, and it was lovely for Joss to take a different view of the toon landmarks that she's growing to know and love as much as I do. As we made our way, windswept and chilly she shouted out "I've been to that Park" and "we go there!"
For the reasonable price of £8 per adult, and with under fives going free, you can hop on and hop off the bus along the hour long route, I highly recommend dressing warmly if you're going to sit on the top deck, but it's such an adventure for public transport loving little ones!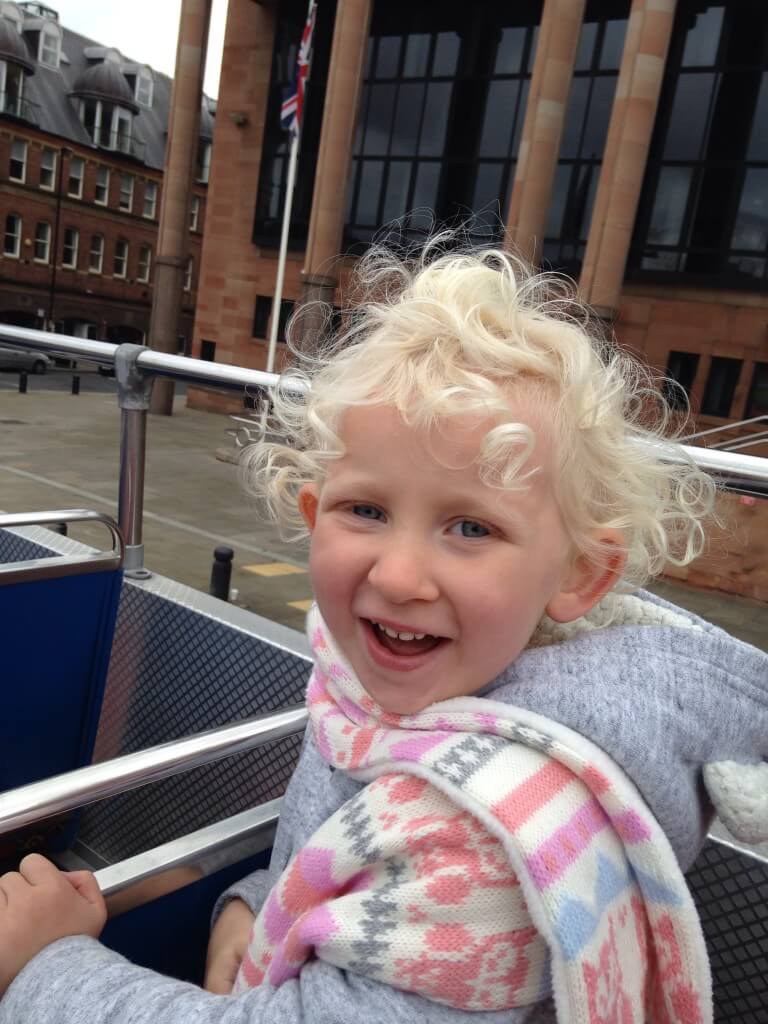 When Travelodge Newcastle asked me about Newcastle's hidden gems for visitors I thought back to the bus route and the things J paid particular attention to on the way.
Five Newcastle Gems for Family Days Out
I think our favourite places in town are great for visitors and local alike. Whatever the season, whatever the weather Leazes Park is perfect for a walk, wrapping up and crunching through the autumn leaves, and gathering conkers and acorns is one of my favourite things to do in town. There are some fab little eateries up there, including Red Mezze and Bar Loco for great value grazing.
We often have a walk through the park before a visit to our favourite family museum The Hancock (or Great North Museum). If your kids love history, animals or dinosaurs they'll love the Hancock's longstanding exhibitions, younger ones will love playing in the Mouse House playroom and we keep going month in month out because their special exhibitions are superb. At the moment there's a great exhibition, Spineless, about invertebrates featuring new specimens, games, activities and lots of opportunities for dressing up – ladybird selfie anyone?! One of our hidden gems is Mark Toney's Ice Cream Parlour up by Haymarket Metro, the sundaes are great value and a real old fashioned treat for kids.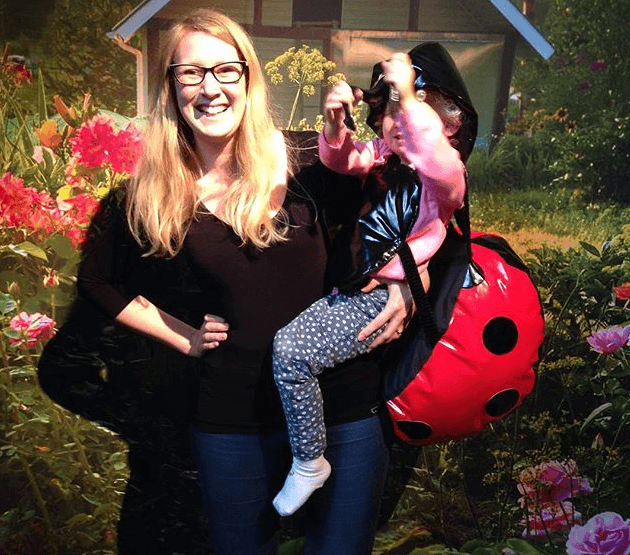 Down Northumberland Street you'll find two of J's favourite places to pop in and relax, The Laing Art Gallery and Newcastle City Library – both have little reading nooks and play areas for younger children and with plenty of events and heritage collections at the Library, and great value exhibitions at the Laing there's always something to browse for all ages. As an aside, if you're ever in town and stuck for a gift or a card both the Library and the Laing have fantastic local contributions, I've been known to do most of my Christmas shopping in the Laing!
Heading straight down to the Quayside (but if it's lunchtime popping into our favourite cafe, Panis, for a quick pasta lunch!) there's a lot to be said for taking some time out by the River Tyne. As an aside if you're planning on staying in Newcastle the Newcastle Central Travelodge is located at the riverside so a good place to pick up the Hop On Hop Off bus! We're usually pretty eager to head over the Gateshead Millenium Bridge to get to the Baltic. J likes to head straight for their children's activity area where there's usually a crafty activity set up, I like to browse the exhibitions and often pop back two or three times to see my favourites, this summer Fiona Tan was particularly enjoyed but there's always something to pique my interest. Heading up onto the viewing platform gives a sublime view of the Tyne Bridge, one of my favourite landmarks, and on a nice day you get a great view of the river towards the Ouseburn.
This completed our bus tour of the toon, we headed back to Central Station and chatted about the things we'd seen on the way home.
Do you have any favourite family haunts in Newcastle? We'd love to hear about your hidden gems!
Disclosure: Post in collaboration with Travelodge