I love a good haircut and blow dry but with a messy tot at home I often end up washing that lovely blowdry out because of daily showering. I haven't come across a good shower cap that protects without giving me a bad case of flat hair. I was really pleased to be offered the chance to test a new product on the market – Save the Blowdry's Moisture Eliminating QUEEN of shower caps!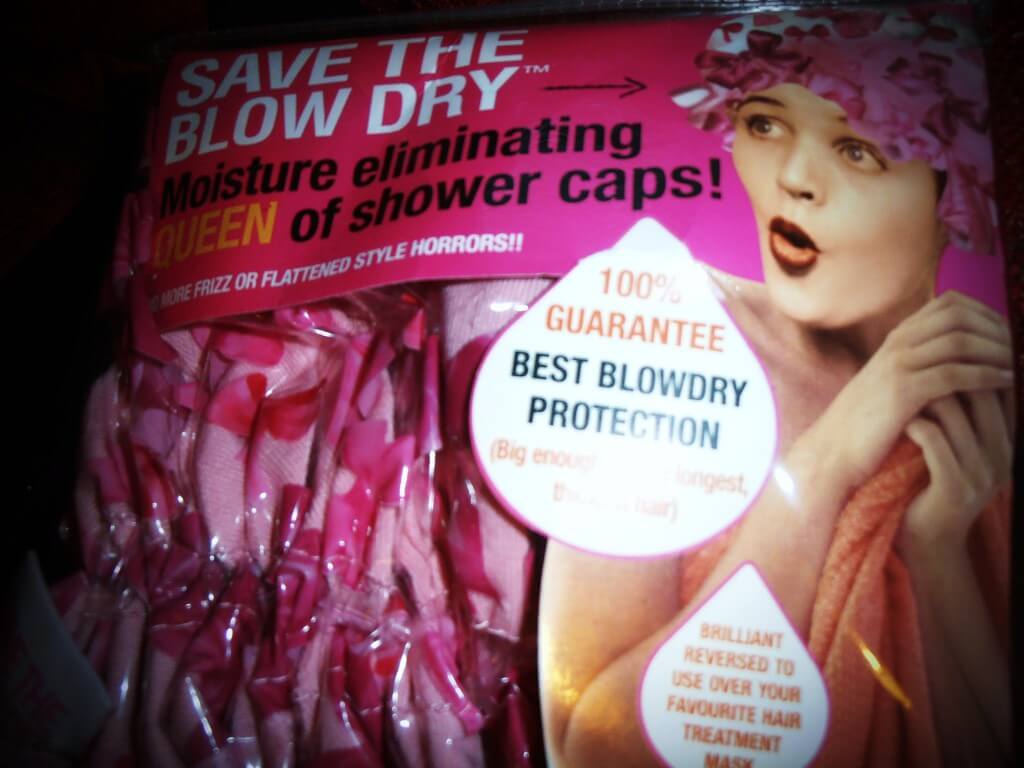 With a soft micro weave terry towelling inner and protective pthalate free outer cover this is a great two in one product.
As well as zapping humidity and condensation you can turn the cap inside out and use it to keep your favourite hair treatment locked in to give even better results.
What do you think, shower cap chic? Couldn't resist modelling it for you dear reader!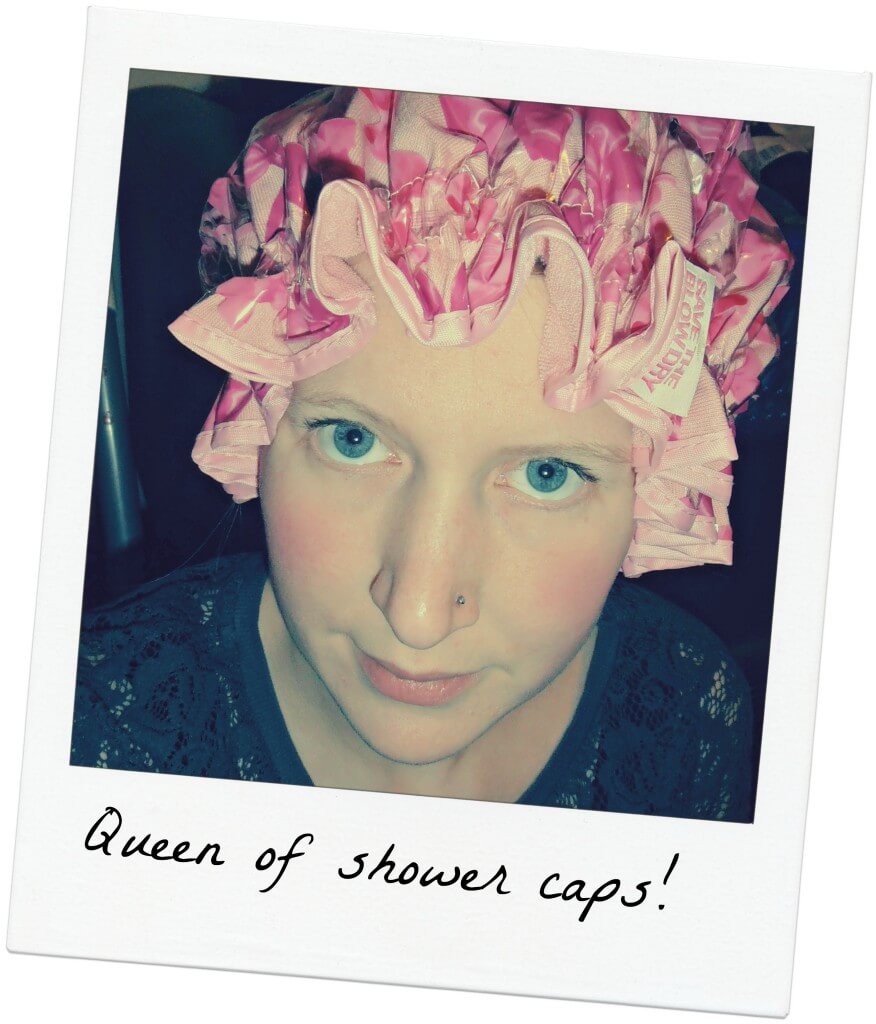 Whilst I didn't rock this as effectively as the fab 50s lady on the packaging it did give really great results, keeping my blowdry going from a hen afternoon through to a hen party the following evening, which saved me £s and meant I enjoyed a great night out feeling confident that my hair was frizz free and fresh. Although I have relatively short hair there's plenty of space for a longer or more voluminous hairstyle.
Using this to lock in my favourite Lush conditioning treatment was a real treat too, there's something about a luxurious shower cap that makes me want to enjoy a spot of pampering, so whilst my hair was drinking up the treatment I painted my nails and relaxed for 20 minutes, bliss!
This product retails for £14.95, I think this is a luxury bathing product so priced at the right level, and importantly each sale makes a contribution to Khandel Light charity – Every Save the Blow Dry sold through their website directly funds a fortnight's safe drinking water for a family in the desert region of Khandel, making a basic, but vital difference to people living with constant drought, where temperatures soar to 45 degrees.
I received this product for free to review, all views are my own.