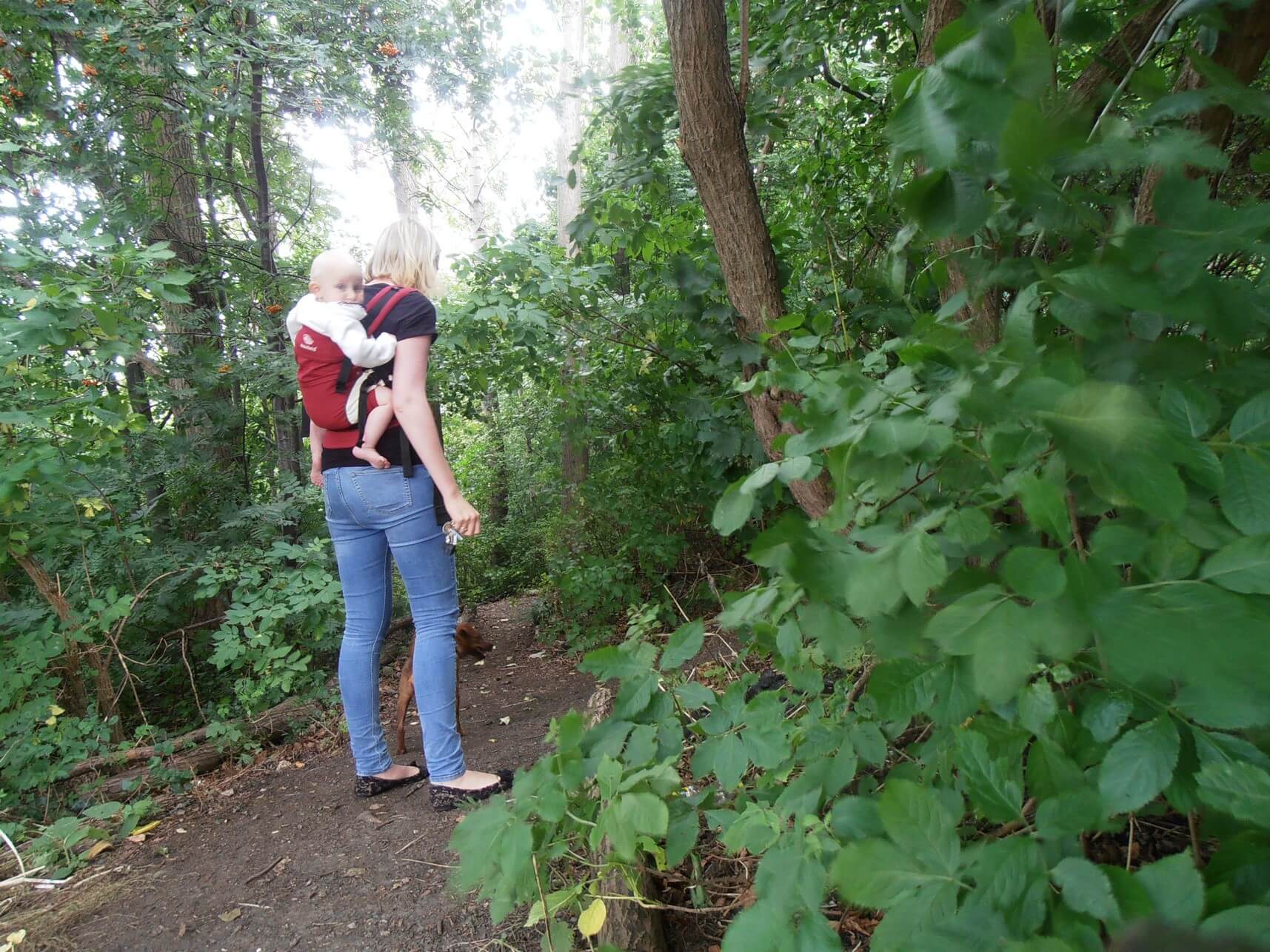 I posted recently about all the things you can do with two free hands when you carry your children, and I missed a vital photograph in my montage, dogwalking! Here we are dog and toddler having an explore of the local woods, Toby is a lovely, lovely boy but he is also the village rascal – barking, jumping up at people, as a rescue he came to us with poor manners and we have worked hard to bring up his confidence at the cost of his behaviour, he does not have a good recall so has to be on the lead and is not trustworthy around roads and small creatures (classic terrier-trait, no?!)
All this means that we were destined to forever walk very slowly with the pram in one hand and the dog lead in the other, Toby diving under the wheels and me struggling to manage the two of them, girl and dog!
Not with slings! Having two free hands to explore and allowing Joss the freedom and height to watch his every move our afternoon walks are something we all look forward to! Now if only the Manduca had a pocket for treats (or maybe two, one for baby one for dog) we'd be sorted!