My Little Big Town kindly sent us three books for review; the Monster Book of Colours, Monster Book of Numbers and Where's the Scone?
Given their handy size we've taken these books on lots of days out with us, though I think I'd have preferred a hardback book at the rrp of £4.99 the size does make them very portable.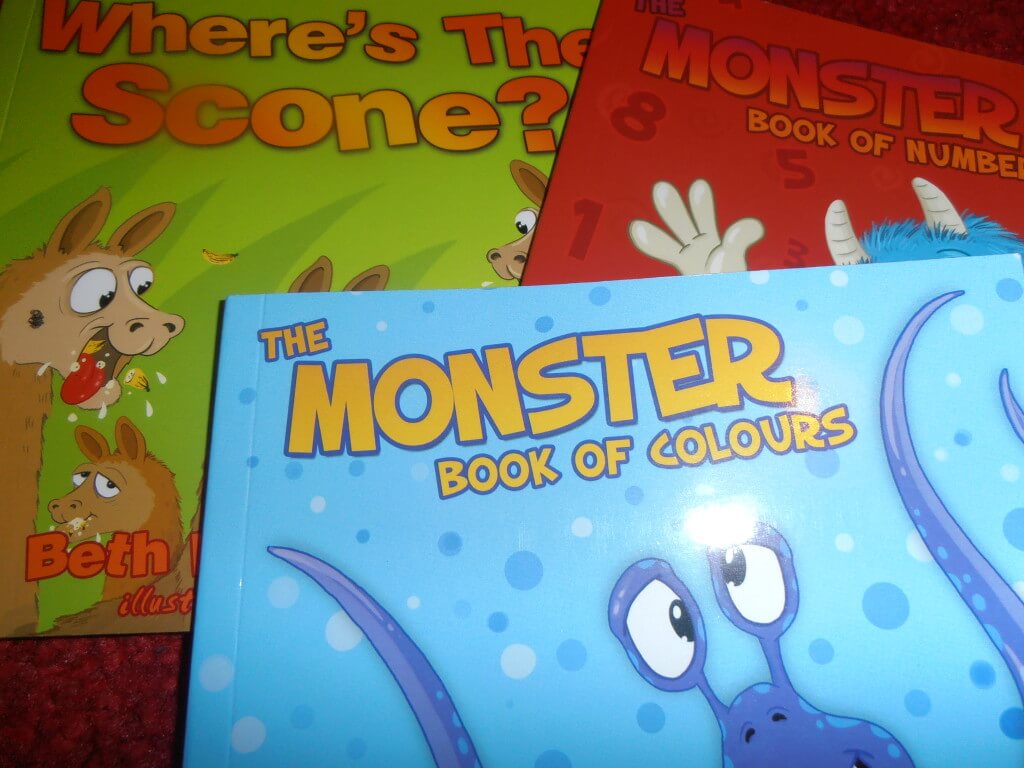 Where's the Scone? Is Beth Dexter-Smith's first book, it tells the story of a party where all of the animals bring some food, counting from down from ten to one in rhyme. The characters are beautifully illustrated, really great fun and there are 'hidden extras' to spot on each page, three ladybirds, seven dragonflies… The characters are a great mix of popular favourites like apes, bees and swans, but I best liked the nine bream licking icecream and Joss loved shouting 'where's the scone…s'gone!'
More fun characters show up in the Monster books, Three Yips, Nine Jib jabs, a Fuzzblot, Noop-Noop, Twiddlypuff and Chubba. Joss loves words so enjoyed the sound of the monsters and did a lot of talking to herself about them when she pored over the books. For me the Colours book is great, clear bright pages, the Numbers book is brilliant up until it reaches ten, but I found it a little hard to understand why the book jumps from 10 to 15, 20, 25 and 50 when so clearly aimed at a younger audience. I don't want this to detract from Calvin Innes' illustrations though, as these are a hit with Joss.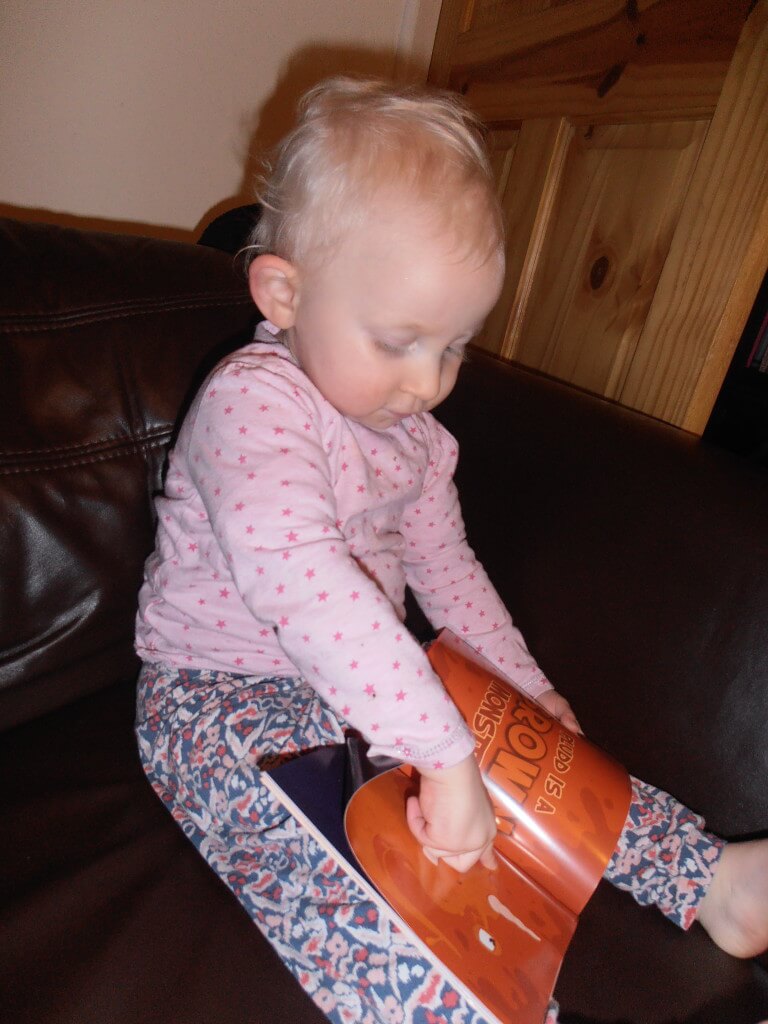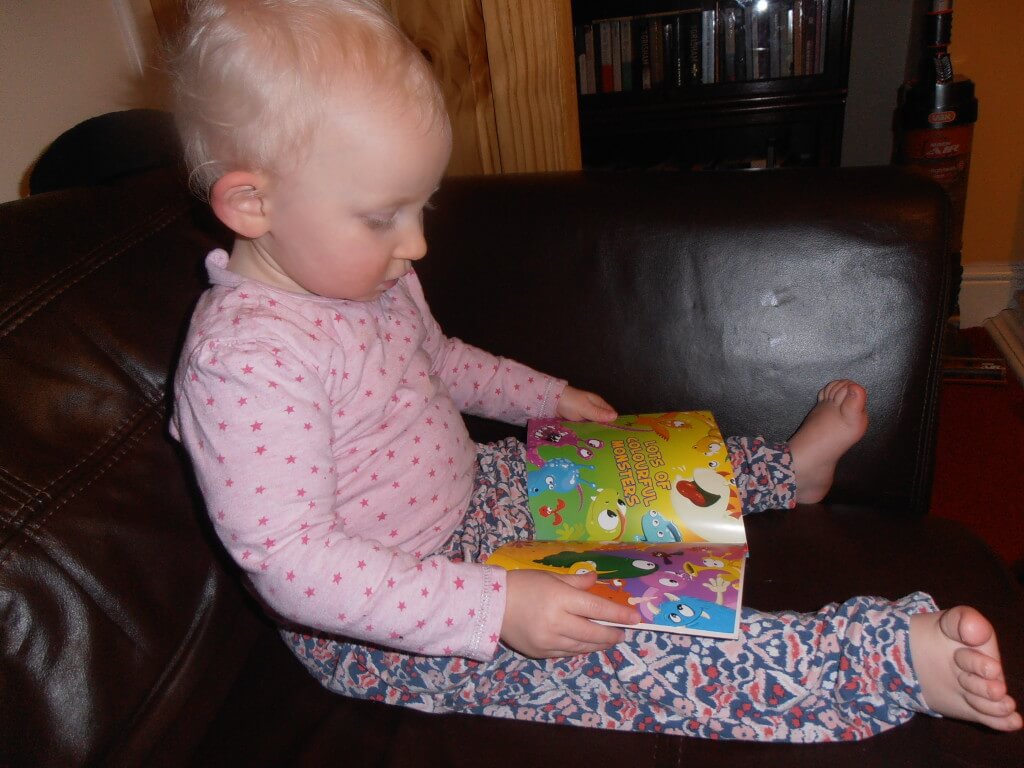 Disclaimer: We received these books to review, all views are our own.