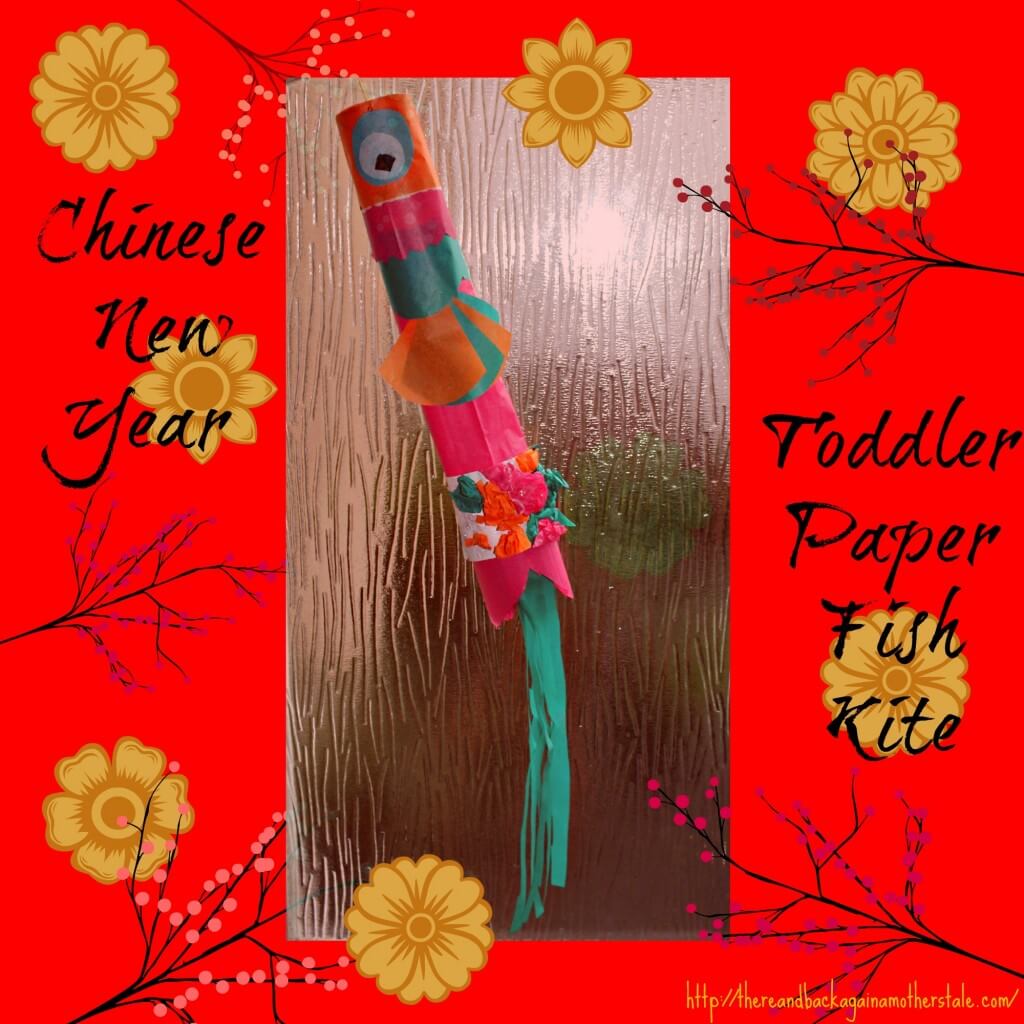 Newcastle's Chinatown lies in the historic heart of Newcastle in Grainger Town and we use the Chinese supermarket down there a couple of times a month. I've always loved Chinese New Year, the street parade and fire crackers, and last year J visited with her Daddy and loved it too, coming home with fortune cookies and a paper dragon and a big smile on her face.
This year we've made some lanterns but I've seen lots of tutorials about those, we decided to make a paper kite this week and I've shared some step by step instructions below, with lots of room for artistic license. For J this activity was about a new skill, paper scrunching and sticking, so she made the scrunched paper cuff whilst I assembled the main body of the fish.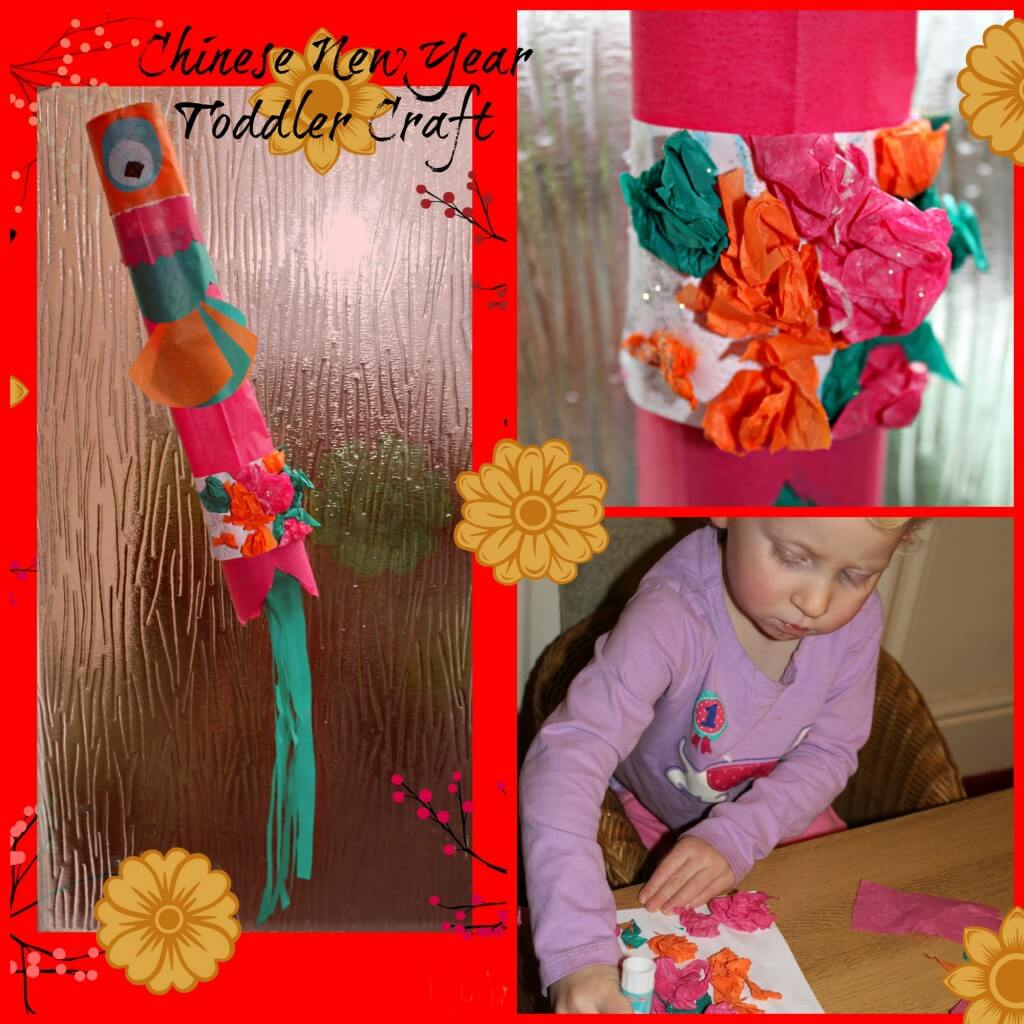 Chinese New Year Toddler Paper Fish Kite – step by step

You need:
An empty toilet roll
Three sheets of tissue paper in different colours
Plain white paper
Glue
String/thread
Scissors
How to (tots)
Set them away with a sheet of paper and scraps of tissue paper and show them how to scrunch and stick the tissue down to make a cuff to decorate the fish. Adding glitter is always popular with toddlers! When finished attach the cuff to the fish with tape
How to (grown ups/older children):
Take a large sheet of tissue paper and place the toilet roll inner at the top left of the sheet, then roll the inner to cover it in tissue paper, secure with glue or tape, this forms the mouth of the fish, at the other end make a tail by cutting a deep v.
Decorate the body of the fish by wrapping with strips of different coloured tissue paper and tape/glue in place.
Cut fins from tissue and attach them to your fish
Cut and attach circle shapes for the eyes
Cut long strips of tissue to form the tail pieces and attach inside the tail with glue
Finish by carefully punching two holes in the top of the fish (in the toilet roll inner) to attach a string to 'fly' your kite!