He's here! Lovely to see Kate looking so well after giving birth and thanks to them both for letting us have a glimpse, Wills seems so like his mother, she would have been so proud I'm sure to welcome her grandchild!
We were delighted to feature in Tesco's special Royal Baby Book offering advice to the then pregnant Duchess and her husband.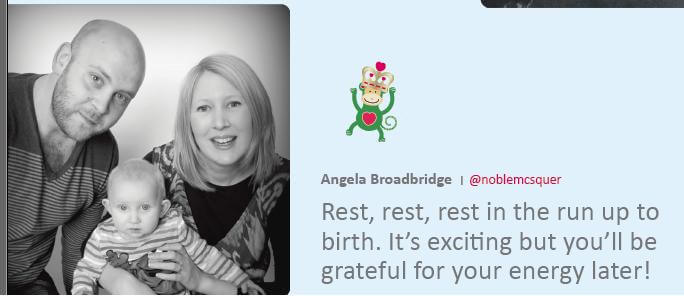 You can see the fantastic tips here, how exciting that our Jossy has had an audience with royalty already!
https://www.wetransfer.com/downloads/14e92fffdf0e22b7a9f7b959b36e380d20130725130408/22ac96