Quite by accident in December last year I found out about Susannah Conway's Find Your Word mini-course via some planner addict friends and I found it to be a really helpful process to go through in terms of defining some personal goals for myself in 2015.
Focus in 2015
My word is FOCUS, there were other words that really appealed, including connect, and simplify but focus is what I need to get to and focus is not where I am right now. I also felt that this word was sufficiently action orientated to be encouraging – I will ask myself "am I focussing on being present in this moment?" "is my focus elsewhere or where it needs to be?" "how could I focus better on switching off?"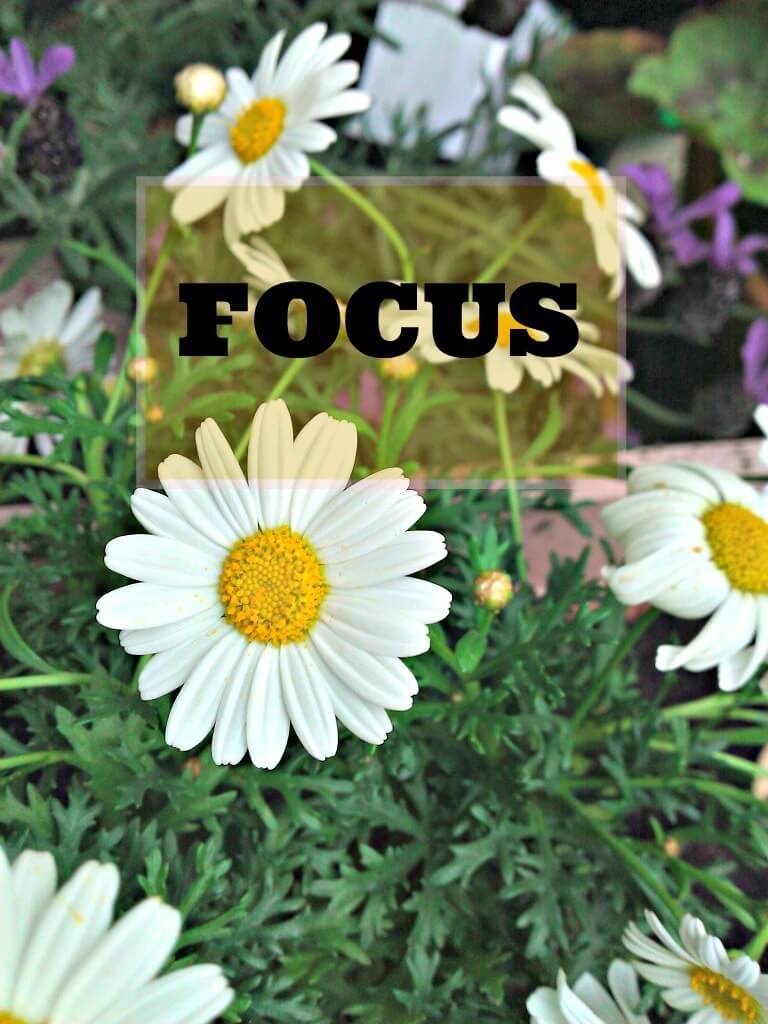 Through counselling last year I've learned to expose myself to experiences I find uncomfortable and I also learned a lot about anxiety and how it holds me back. Managing anxiety takes focus and practice and this is increasingly becoming important to me as I have a lot less time to myself, and a lot less time to practice, now I'm back at work, working longer hours and nap times are a thing of the past.
I arrived at FOCUS after exploring my anxiety further last year. I learned that at its root, for me, is a desire to be productive, it's in the quiet moments when I have nothing to do that I find a disquieting voice creeps in and I start to worry (hello 'what ifs' goodbye 'calm collected' self, if you will). I've learned a lot about managing this; if I step up my productivity I risk taking on too much and burning out, but if I listen to the disquieting voice, and just learn to let it be, paying it a low level of attention and moving on I find I start to enjoy life more and the noise in my head lulls again. So focus is a good starting point.
I am not a very focussed person, I flit from one thing to the next. I have lots of ideas, so many that I struggle to prioritise them, and I take too much on to fill the gaps. I've always done this, at primary school when the teacher gave out 'jobs' to do I'd always have my hand up, not just for the first job, that too, but also for anything that came later, I have an acute 'fear of missing out' and that can be disruptive; it's where I lose hours to Pinterest or flitting between the open tabs of the desktop that is in my head, planning, thinking, being productive.
I'm sure I'm not alone in browsing pins for inspiration, but it's more than that. It's getting caught up in something and suddenly realising it's 11pm and that book I'd been looking forward to reading hasn't been read, I've distractedly binged on food I didn't want or need and all that would be OK if I even enjoyed the browsing but there was just something driving me on, a compulsion, and one I have been working hard to get under control. I'm getting there, last week I sat for an hour and had a cuppa and just sat alone with my thoughts, not trying to collect them, but just let them be there.
So in 2014 I learned to control this to a degree, but in 2015 I need to start to focus myself further. In 2014 I achieved two big lifelong aims, I finished my Masters after many long years of part-time study, and I had a research report published that I feel really very proud of. In both cases I showed my ability to focus, but it was at a cost to other areas of my life where procrastination reigned supreme again.
I've started 2015 with a renewed energy, and took this focus into this weekend taking a trip to the beach despite the blustery weather. We probably chose the coldest day of the year for it and were all blue after 15 minutes but man it blew away the cobwebs, it's hard not to focus on the moment when your toes are freezing!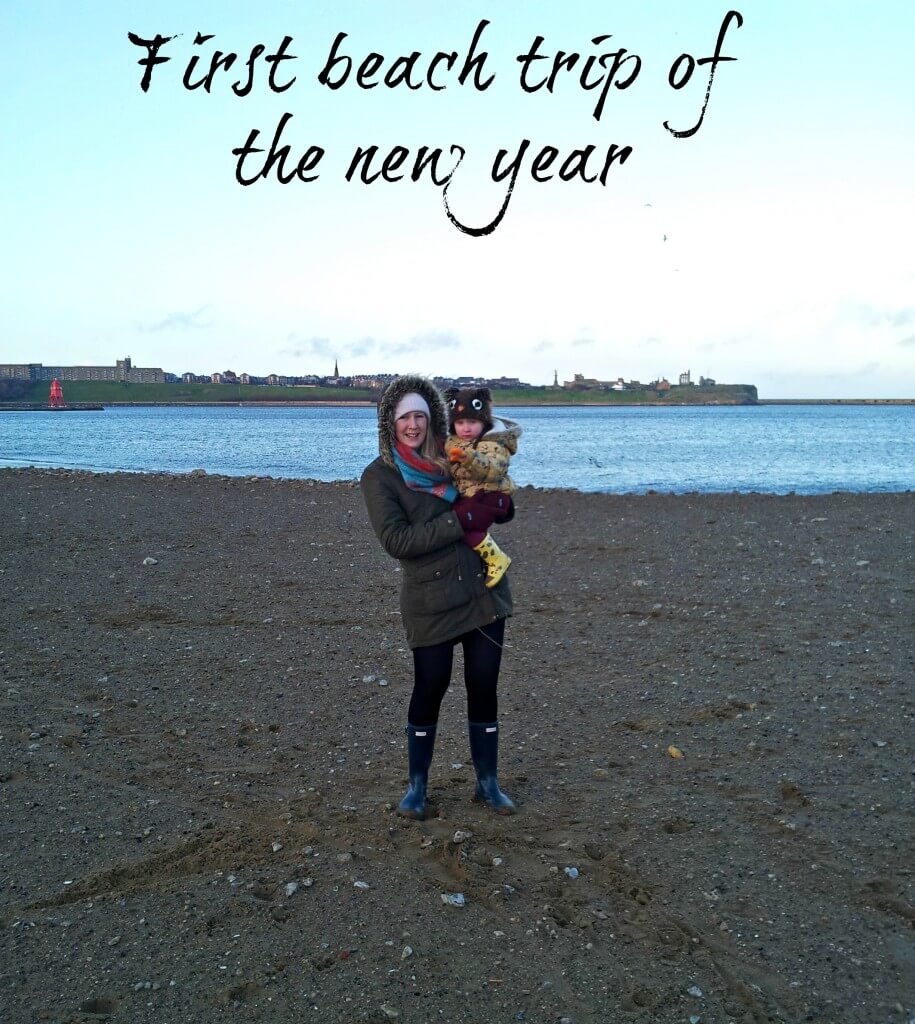 The word 'focus' came to me when I was at my computer. I saw a photo on my desktop, a piccie of my darling girl in the sun, I was at work but wanted to reach out and hold her hand. I wanted to go back to that day, a day where I was really present in the moment and bring that presence into all aspects of my life, so that is why I now have a small card in my planner, and another on my computer screen with one short five letter word, I'm ready for the challenge, let's see what FOCUS is all about in 2015.