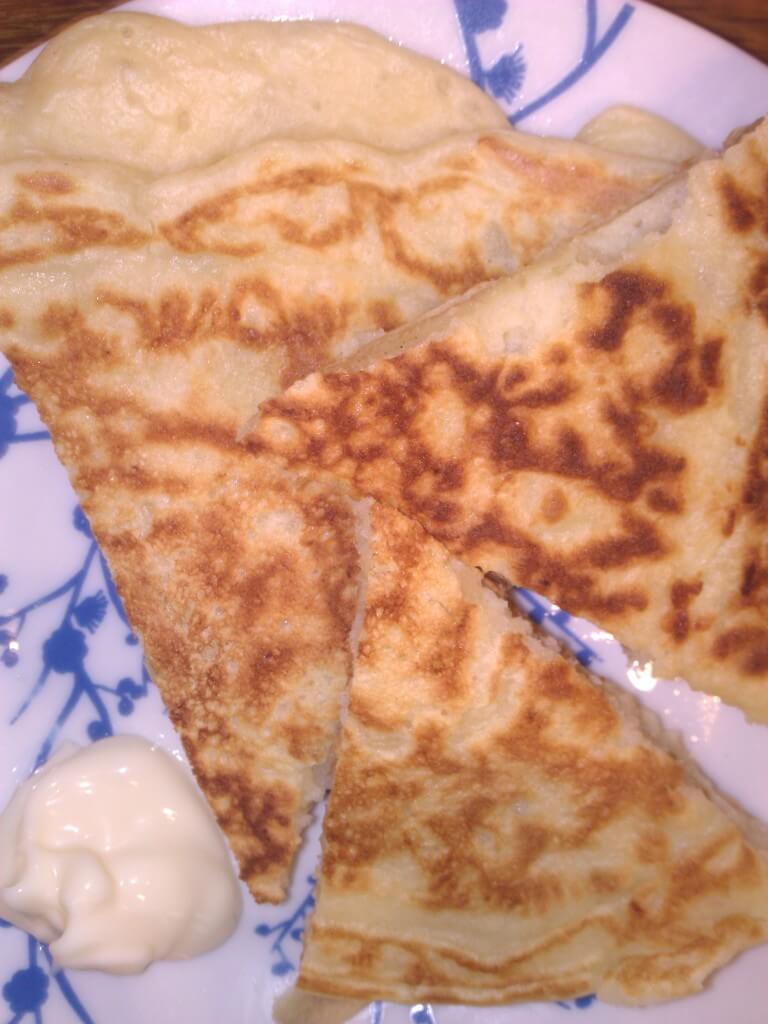 Ingredients
4 medium sized left over (cooked) potatoes roughly mashed
A splash of milk
1 large egg
5 heaped tablespoons flour
Oil to grease pan
These were a thrown together last week hence the hazy instructions but I've made them since and they're fool proof!
I usually cook extra spuds to make potato salad or top up my work lunches as I am trying to cut down on bread.
I mixed the mashed potato with a beaten egg and added the flour mixing until it looked fairly smooth. I added milk until the mixture became loose, you want it to be the thickness and consistency of american pancake batter.
I greased the frying pan with a little oil and on a low heat poured all of the mixture out flattening with the back of a spoon until a cm in thickness. After four minutes it was ready to be flipped over, and another four minutes later I turned it out and let it cool for 30 seconds and cut into wedges to serve with mayo.
A fast and tasty lunch!